Welcome to Atlantis Rail's Glass Systems. Learn more about our Glass Railing Systems and decide if this is the right system for you.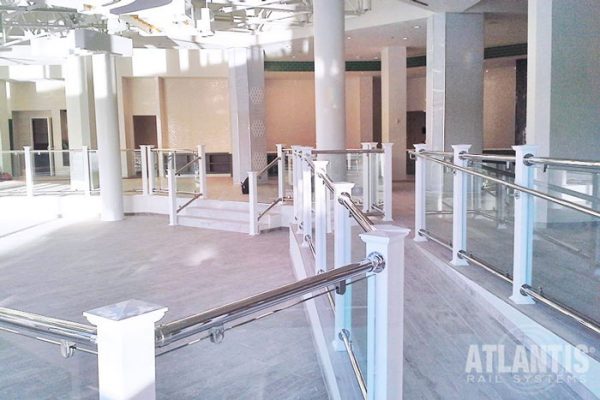 Choices In Glass
The Glass Railing System combines the modern look of a stainless steel top and bottom rails and glass infill with your wood or vinyl posts. We offer a variety of glass panel systems and components with glass fastening options for horizontal or vertical attachment applications. We also have a variety of glass panel connector styles to fit tubular and flat posts and rails. This allows our customers to customize their specifications and what they envision for their Glass Railing System. Atlantis Rail does not supply glass panels for these systems.
The SunRail™ & RailEasy™ Glass Systems
Atlantis Rail offers stock glass rail kits for glass infill that can be integrated into the RailEasy™ System. The SunRail™ Glass System is a custom system that utilizes special glass clips set into highly polished or brushed finish stainless steel rails and posts. Atlantis Rail's glass systems arrive with glass clamps pre-attached for a quick and easy installation.
The Spectrum Glass System
Spectrum Glass utilizes surface-mounted square posts adapted with our flat glass panel connectors to accept 3/8" or 1/2" glass infill. The Glass Panel Base can be used on many applications, including the Spectrum Glass System, with no top rail for a completely unobstructed view.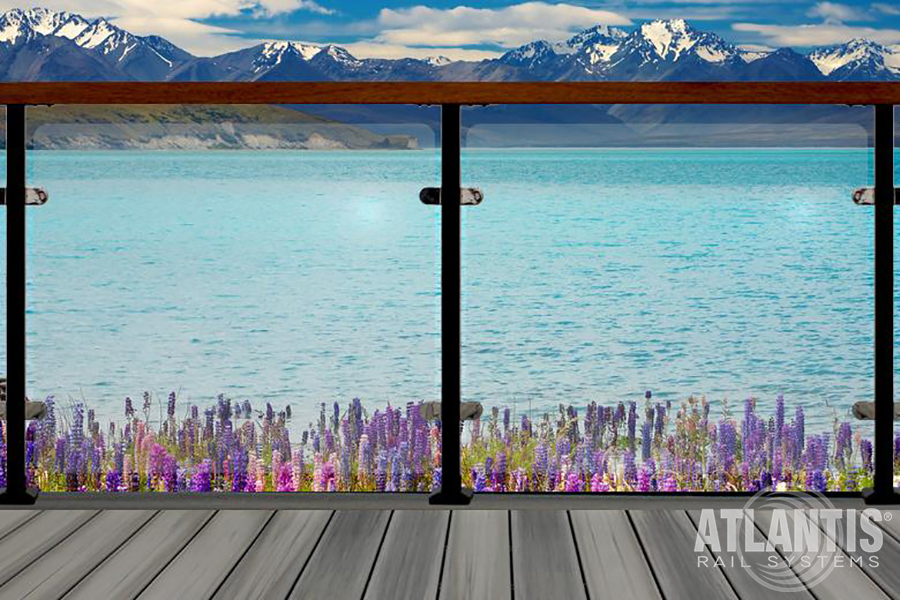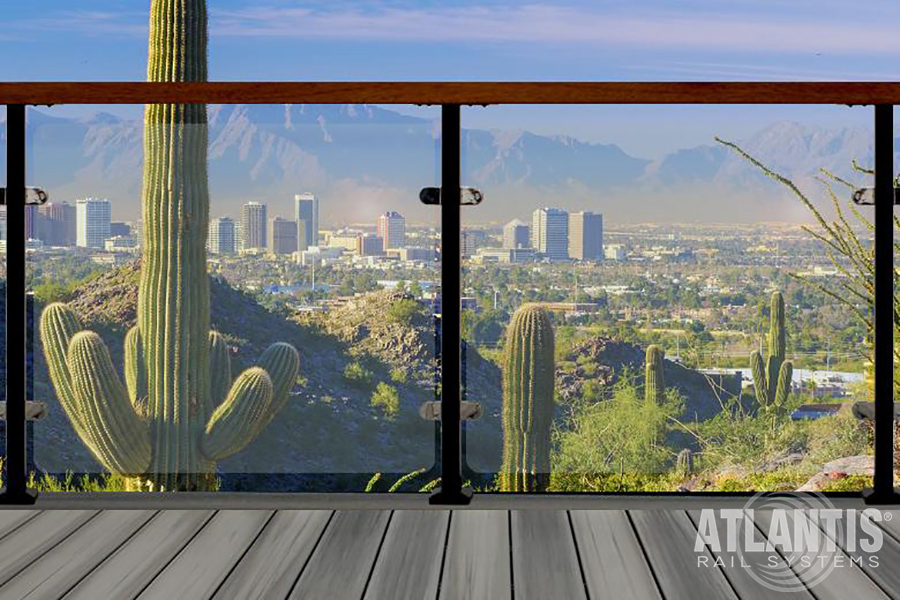 Perks Of Glass Systems
Atlantis Rail Glass Systems provide consumers with a modern look and ready-to-ship method. The glass railing components allow you to choose from different formats, including RailEasy™, Spectrum Glass, and SunRail™. Glass railings can create a perfect barrier against the wind without blocking your view.
At Atlantis Rail, we offer a complete line of stainless steel and aluminum cable railing and glass systems. Check out our photo gallery on our website to find which railing system is the perfect fit.
Atlantis Rail Systems: The Leader in Cable Railing Systems
To learn more about beautiful and practical cable railing systems for your deck, stairs, and balconies, browse the Atlantis Rail Systems website. This Plymouth, MA-based company offers many unique, easy-to-install configurations complete with all necessary hardware to ensure a safe and code-compliant railing system.
For more information on planning cable railings for decks, contact the railing experts at Atlantis Rail Systems at 1-800-541-6829 or by completing the Contact Us Form.