Cable railings are a fantastic option for any home design. The railings look great in traditional and modern homes. The sleek finish can make a home feel modern and well kept. You can enjoy an unobstructed view of the lawn, city or landscape through cables.
Wooden rails are big and often obstruct the outdoor view depending on the size. Cable railings are slim and disappear into the landscape from a distance. There are many different styles of cable railing that can be installed in a home. You can use wood, aluminum, or stainless steel along with the cable railing.

It is easy to find a style of cable railing that suits your home. Cables are eco-friendly as they will last for a long time, especially when paired with metal. The maintenance for cable railing is minimal and mostly includes straightening and tightening the cables. Birds can also easily see the wires, unlike glass which birds often hit unintentionally.
The installation process for cable railing is secure and safe. Metal cable railings are easy to clean and can withstand all weather conditions. Unlike glass that can stain easily and wood that rots due to moisture, metal railings will stay in good condition for a long time.
Uses of cable railing for your home
1. Indoor and Outdoor Stairs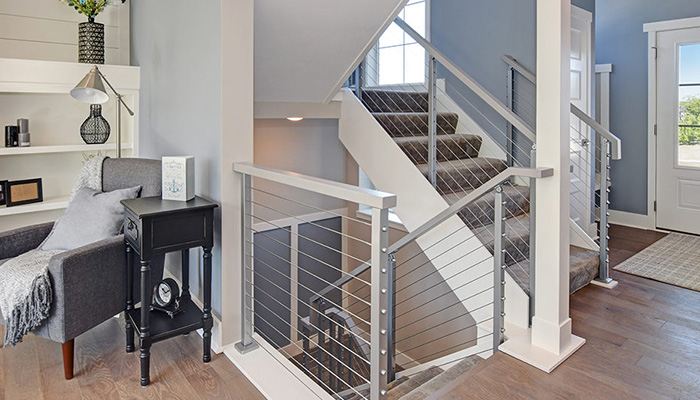 Cable railings can add style to the stairs in your home. You can use wooden handrails for a rustic look indoors. Try using stainless steel handrails for outdoor cable railing, it will be easy to clean and the weather conditions won't affect the rail.
You can also paint the handrails the color that complements your home, and ties the railing in. Additionally, it is an option to install the cable railings closer together if you have kids, so there is no risk of them falling through the gaps.
2. Cable Railings for Deck
Cable railings are fantastic for outdoor decks because they have small sightlines. You can enjoy an unobstructed view from the kitchen, and living room. The rail has clean lines making your deck look clean and neat. This is one of the more popular uses, helping people enjoy their space while providing the safety and security desired.
3. Cable Railing for Fences
The ideals of a white picket fence are a thing of the past. Cable railings offer protection from intruders and are low maintenance. You won't be replacing or re-painting a cable railing fence after every season. You can enjoy minimal repairs and maintenance.
The sleek railings can also add value to your home when or if you decide to sell. Potential buyers love durable fences that are low maintenance.
4. Cable Railing for Balconies
Balconies are the perfect place for taking in the views of the surrounding landscape. Homes with French doors at the terrace should use cable railings to maximize the visibility. Houses with balconies upstairs can use metal cable railings to look chic and futuristic or use wood for a more traditional look. The railing can add to the external appeal for your home.
5. Front Porch Cable Railing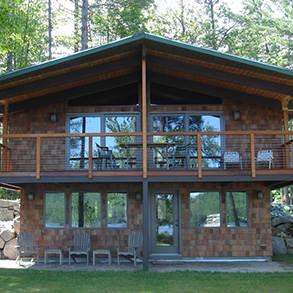 Homeowners can use cable railings at the front entrance to add curb appeal to the home. It doesn't matter whether your front has steps or not, cable railing can be a great addition. You can paint the handrail a bold color that matches or complements your front door.
Atlantis Rail specializes in installing durable cable and stainless steel railings. Contact us today to get started on your railing project.