Welcome to Atlantis Rail's Spectrum System. Are you wondering if this is the right cable railing system for you? Learn more about this specific railing system and see if this is the right decision for your property.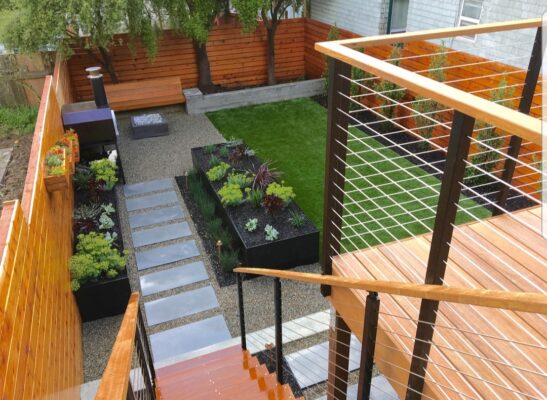 A Square Post System With Many Options
The Spectrum System features pre-drilled square posts and fittings to surface or fascia mount the posts and mount handrails. Learn more details about installing our system by looking at our Spectrum System Installation Instructions. This will give you a good indication if the installation process is a good fit for your property. We also have standard and special colors to choose from including black, pure white, light brown, dark brown, metallic silver, and pebble grey.
HandiSwage™ Cable Infill Option
The Spectrum System consists of a 5/32" or 1/8" diameter cable and HandiSwage™ Studs, making it a simple and economical cable railing system. The studs, cable, and accessories are made from electro-polished 316L stainless steel for maximum corrosion resistance and durability. You can also receive a variety of cover nut sets in multiple styles and colors to finish off the look. Browse the selection of Spectrum cable railing components that we offer.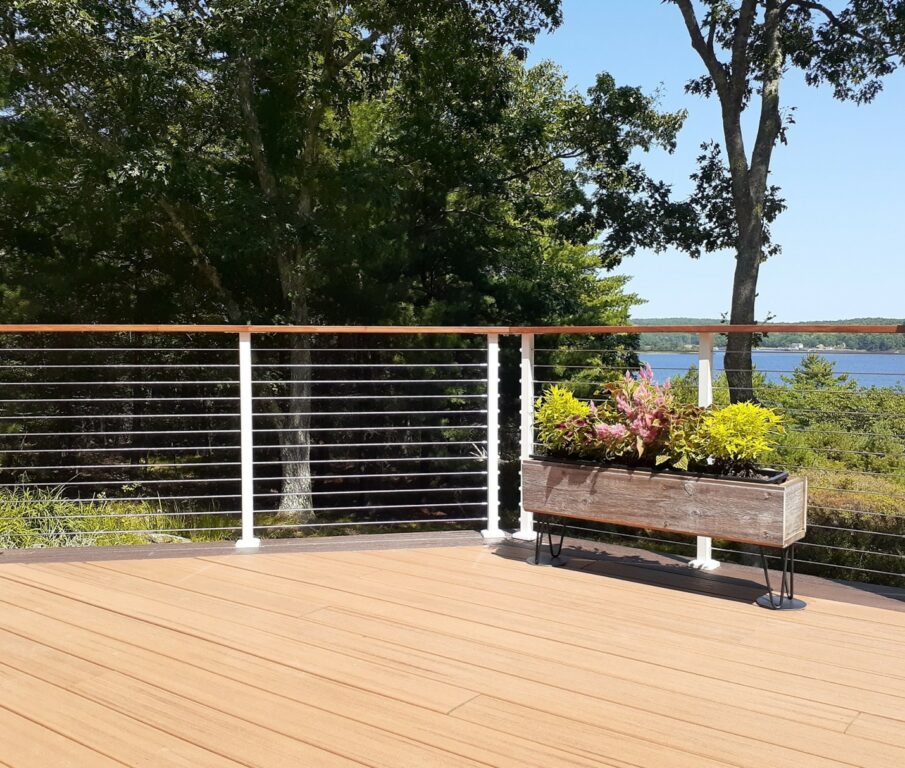 Perks of the Spectrum System
When trying to decide whether the Spectrum System is right for you, let's go over the pros for this system. The Spectrum System features a variety of ready to install square posts for surface or fascia mount applications. This cable railing system can be used for interior or exterior projects and are pre-engineered for an easy installation. Lastly, we offer this system in a variety of colors, making it a smoother transition when complimenting your property.
At Atlantis Rail we offer a complete line of stainless steel and aluminum cable railing systems. Even if Spectrum is not right for you, check out our photo gallery within our website to find out which system is the perfect fit.
Atlantis Rail Systems: The Leader in Cable Railing Systems
To learn more about beautiful and practical cable railing systems for your deck, stairs, and balconies, browse the Atlantis Rail Systems website. This Plymouth, MA-based company offers many unique, easy-to-install configurations complete with all necessary hardware to ensure a safe and code-compliant railing system.
For more information on planning cable railings for decks, contact the railing experts at Atlantis Rail Systems at 1-800-541-6829 or by completing the Contact Us Form.