Welcome to Atlantis Rail's NOVA II System. Last time we talked about our Spectrum System, this week we will look into our NOVA II System.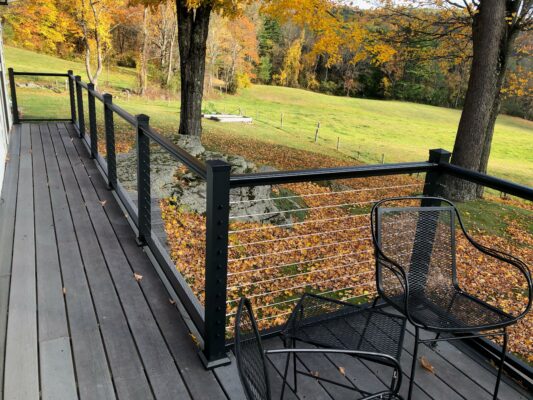 Cable Railing with Powder-Coated Aluminum Post & Rails
The NOVA II System features powder-coated aluminum posts, handrails, foot rails, and horizontal cable infill. The cable infill utilizes HandiSwage™ fittings with 1/8" cable. The NOVA II Post Mounting Hardware Kit is sold separately, and customers will need to source their mounting hardware when mounting on surfaces other than wood. View our resources tab within our website to receive all the instructions and documents required when choosing our NOVA II System.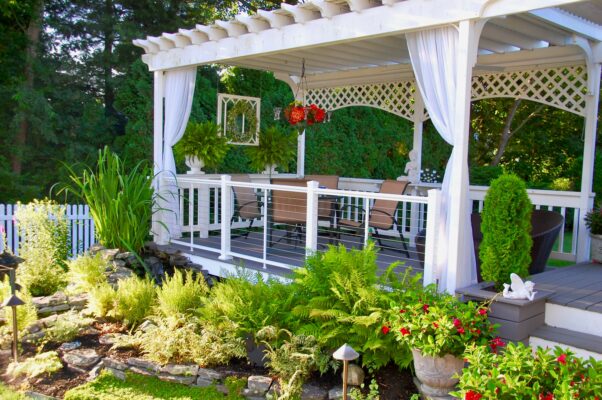 Perks of the NOVA II System
Not sure whether the NOVA II System is right for you? The NOVA II System has many pros with three available colors, black, white, or bronze, and the cover nut sets to match. This system is completely off-the-shelf and features minimal components, making it one of our simpler systems. With a smooth installation process, each post and rail kit includes everything needed for installation.
At Atlantis Rail, we offer a complete line of stainless steel cable railing systems. Even if NOVA II is not the right fit, check out our photo gallery on our website to find which cable railing system is right for you.
Atlantis Rail Systems: The Leader in Cable Railing Systems
To learn more about beautiful and practical cable railing systems for your deck, stairs, and balconies, browse the Atlantis Rail Systems website. This Plymouth, MA-based company offers many unique, easy-to-install configurations complete with all necessary hardware to ensure a safe and code-compliant railing system.
For more information on planning cable railings for decks, contact the railing experts at Atlantis Rail Systems at 1-800-541-6829 or by completing the Contact Us Form.