Welcome to Atlantis Rail's RailEasy™ System. If you still have not found the right system, look no further than our RailEasy™ Cable Railing System.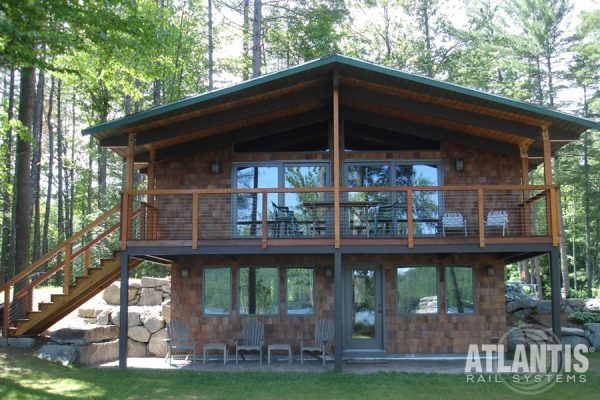 The Innovative System Known as RailEasy™
The RailEasy™ Cable Railing System utilizes customer-supplied posts, top rails, and optional bottom rails. If you are looking for a minimal maintenance solution while also looking for unobstructed views, then our RailEasy™ system is right for you. Enjoy the streamlined look of the cable infill and patented fittings.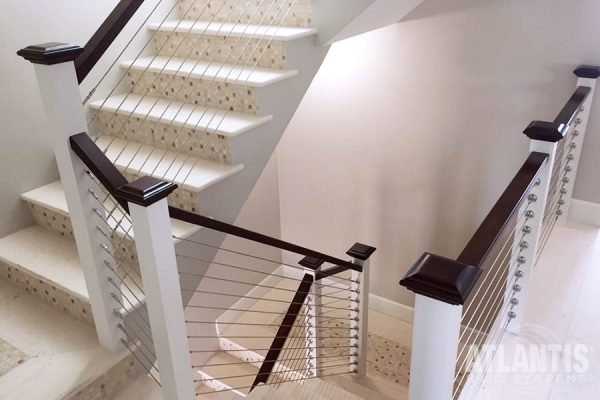 RailEasy™ Features and Benefits
The RailEasy™ Cable Railing System combines the natural beauty of wood with the streamlined look of patented RailEasy™ Tensioners and cable. Our hardware is made from 316L stainless steel and is electro-polished to add years of long-term value and enjoyment. This system features an easy installation due to the cable assemblies connected in the field. The RailEasy™ compression fittings are installed using simple hand tools.
Cost Efficient Cable Railing System
The RailEasy™ Cable Railing is an affordable approach to having a contemporary look. If you are looking for the best cost-effective method for your railing system, RailEasy™ would be the leading choice.
Perks Of The RailEasy™ Cable Railing System
The RailEasy™ Cable Railing System is the perfect DIY railing system with your choice of materials for the cable rail frame and our DIY cable railing components. Whether you have an indoor or outdoor project, you have multiple options with this one-of-a-kind system. You can also download the BILT app to get voice guided, step by step assembly instructions through a 3D interactive platform.
At Atlantis Rail, we offer a complete line of stainless steel and aluminum cable railing systems. Check out our photo gallery on our website and find which cable railing system would be right for you.
Atlantis Rail Systems: The Leader in Cable Railing Systems
To learn more about beautiful and practical cable railing systems for your deck, stairs, and balconies, browse the Atlantis Rail Systems website. This Plymouth, MA-based company offers many unique, easy-to-install configurations complete with all necessary hardware to ensure a safe and code-compliant railing system.
For more information on planning cable railings for decks, contact the railing experts at Atlantis Rail Systems at 1-800-541-6829 or by completing the Contact Us Form.