We've launched some new products in Q3 2015 to meet constantly changing customer needs. After listening to feedback from contractors and customers we have launched two new and exciting products.
Surface Mount Spectrum Posts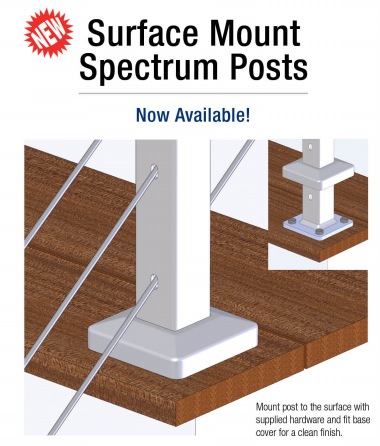 Atlantis Rail has created a new surface mount spectrum post that attaches to the surface of the deck. Previously, fascia mounter posts were the only posts available, but we have expanded our options to better fulfill the needs of our customers. The new surface mounted posts are available with our existing RailEasy™ and HandiSwage™ Spectrum systems. Like our fascia mounted square posts, these posts allow for the flexibility of an off-the-shelf-system. Posts are offered in black and metallic silver and come in straight posts and stair posts. Straight posts are available in 36″ or 42″ height.
Square Screw Bits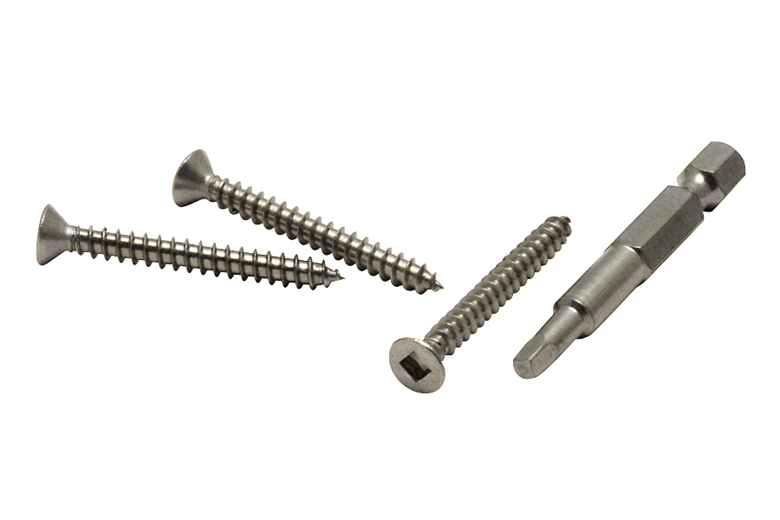 Transition to Square Bit Screws
Atlantis Rail is constantly changing and adding products based on customer needs. After hearing feedback from contractors and customers, Atlantis Rail has decided to change from Phillips head to square drive screws and bits. This change was done to prevent the screws from stripping as they are driven into wood. Square drive screws will be included in RailEasy™ Tensioner and RailEasy™ Swivel End packaging. Square drive bits will be included in the RailEasy™ Installation Tools.