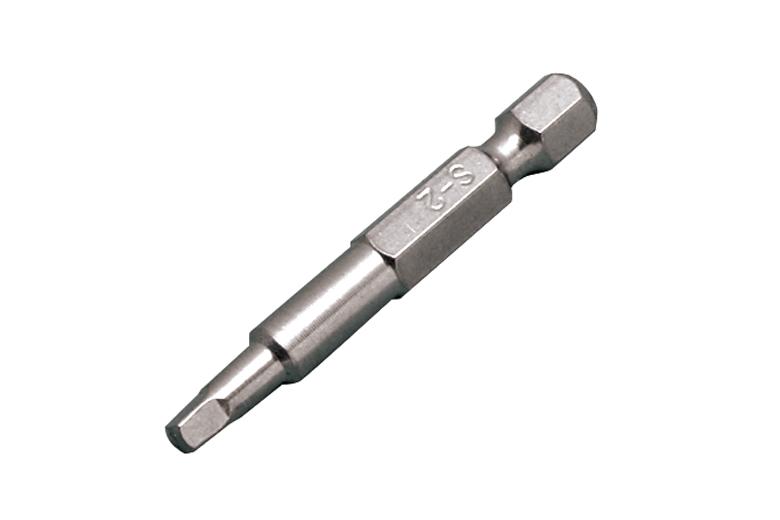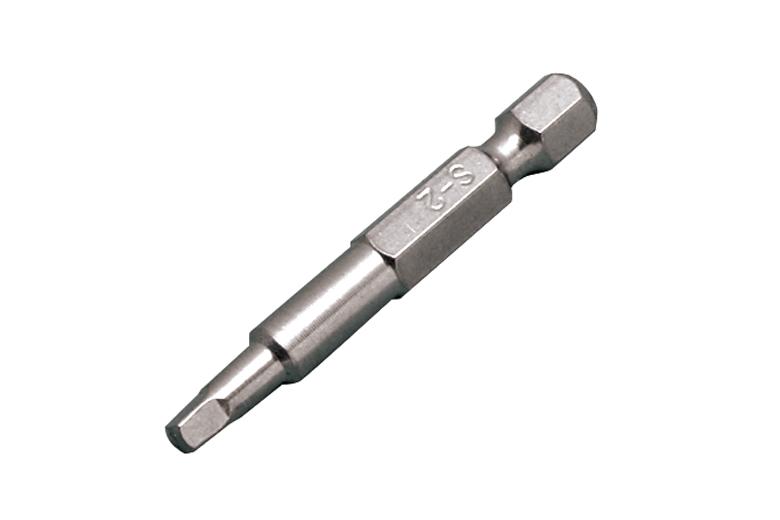 Stainless Driver Bits – Square
These Square head driver bits are available in a #2 size and 2″ length. They are offered in a quantity of 2. Using stainless driver bits prevents contamination of stainless screw heads. Using typical steel bits can cause stainless fasteners to stain if stripping occurs during installation.
GRADE: 410 Stainless Steel
ITEM
SIZE
LENGTH

PACK / QTY

WT
(LB)
Square – 410 Stainless Steel
E0101-SL02-C-2
#2
2˝ (50mm)
2
0.06
RELATED PRODUCTS
Fastener Lubricant
This Fastener Lubricant contains beeswax. Apply a small amount of lubricant to any threaded surface to ease threading.
RailEasy™ Cable Railing Tensioner
The RailEasy™ Tensioner is the primary cable railing tensioning/fastening device.
RailEasy™ Installation Tools
The RailEasy™ Installation Tools are essential when installing a cable railing system.
Stainless Driver Bits – Phillips
These Phillips head driver bits are available in #2 and #3 sizes and 1″ and 2″ lengths.