At Atlantis Rail, you can check out our patented Micro Star™ series of lighting options for railing, fencing, steps, and other indoor or outdoor applications. This will make the perfect addition to any surrounding that needs some extra lighting, commercial or residential.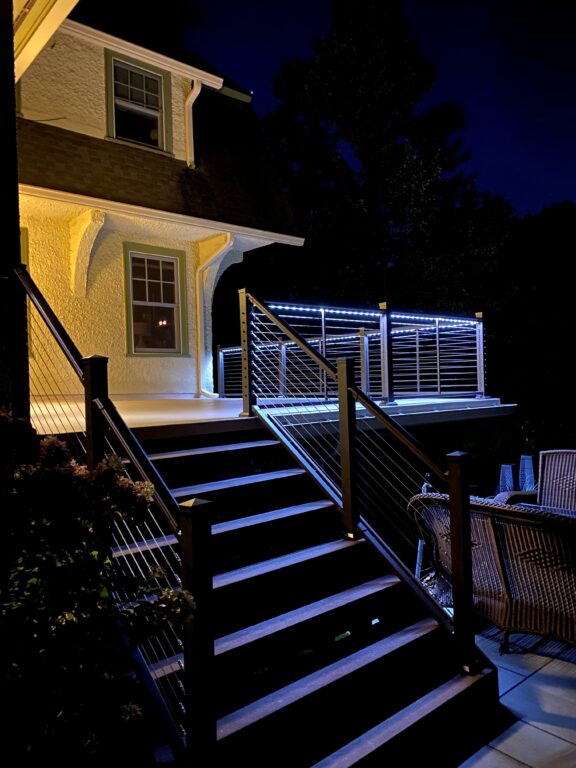 Accent Features For Your Railing System
The patented Micro Star™ series is a complete line of lighting options for many applications. Micro Star™ LED Lights are available in 12v and each draws .02 amps. The Micro Star™ LED Post Cap provides sufficient levels of lighting and fits over standard 4" x 4" vinyl sleeves. They are pre-wired for simple connection and quick installation.
Micro Star™ LED Light Bar
The Micro Star™ LED Light Bar features a flexible LED light strip of natural white LED lights set into a powder-coated aluminum channel with a clear plastic lens. It is ideal for mounting to the underside of handrails for surface illumination. The LED Light Bar makes an easy installation for accent lighting and will help illuminate your environment without overpowering your railing system.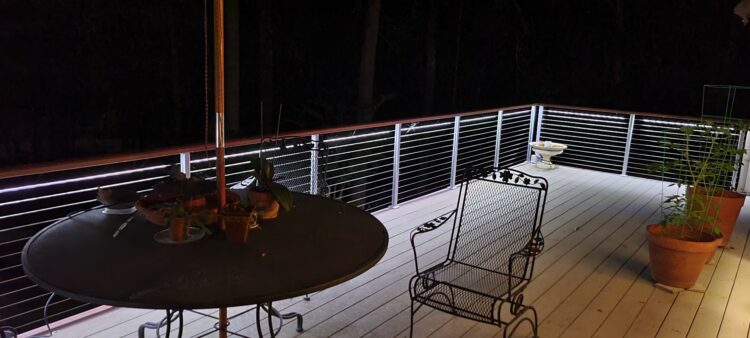 Micro Star™ Features And Benefits
The Micro Star™ series has many perks when deciding to accent your surroundings. Patented Micro Star™ LED Lights only measure ¼" in diameter and 7/8" in length and can fit almost anywhere with ease. We will also help with code compliance, offering Post Caps to help customers stay code compliant for stairway illumination. We have you covered in any application and environment, allowing easy and quick installation. Check out our Micro Star™ instructions, including an ordering guide to help you start the process of illuminating your environment.
Atlantis Rail Systems: The Leader in Cable Railing Systems
To learn more about beautiful and practical cable railing systems for your deck, stairs, and balconies, browse the Atlantis Rail Systems website. This Plymouth, MA-based company offers many unique, easy-to-install configurations complete with all necessary hardware to ensure a safe and code-compliant railing system.
For more information on planning cable railings for decks, contact the railing experts at Atlantis Rail Systems at 1-800-541-6829 or by completing the Contact Us Form.