Sometimes a cable railing system is not complete without a cable railing gate. That's where we have you covered. Our stainless steel gates are made to match our railing systems with cable infill..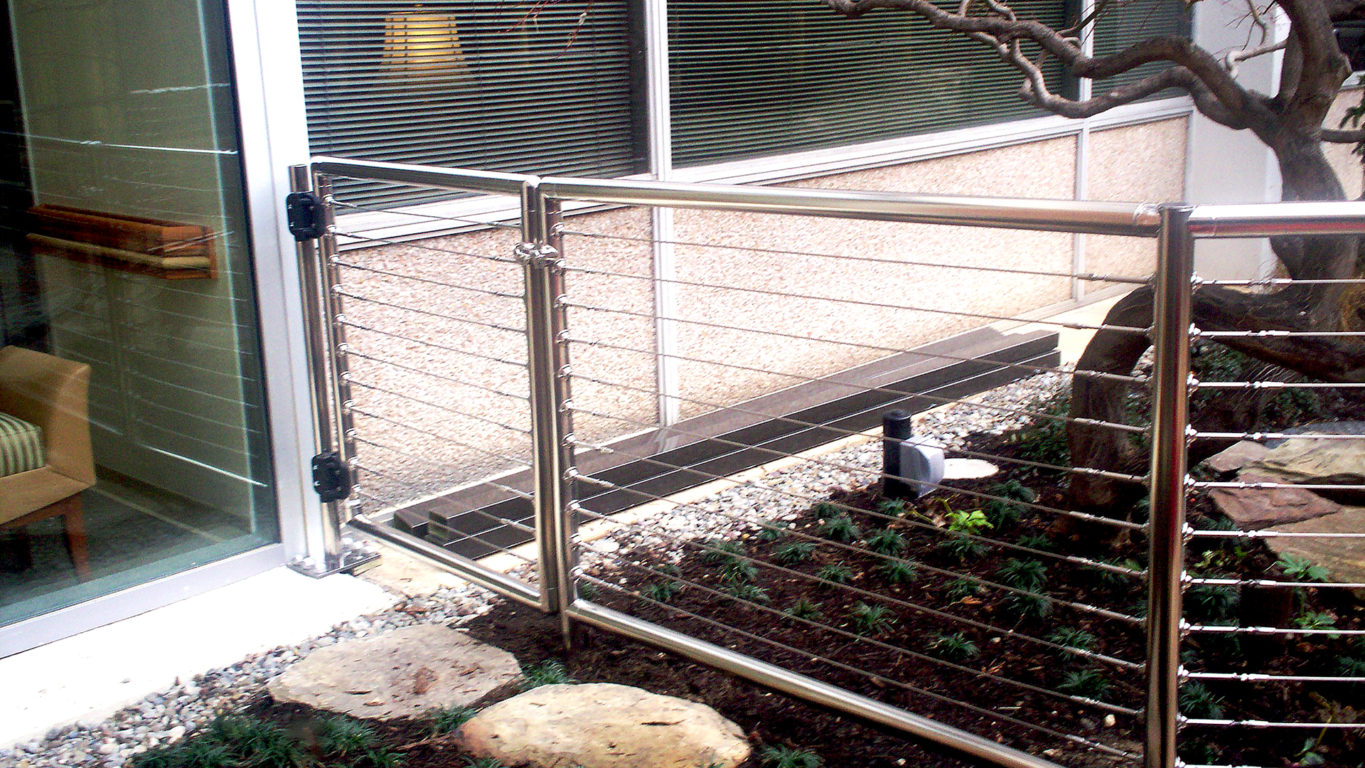 Spectrum Cable Railing Gate
The Spectrum Gate Kit is available for a 36" or 42" height Spectrum Cable Railing System. These gate kits come standard with pre-installed cable and fittings. The Spectrum Gate Kit is installer-friendly and attaches easily to stock Spectrum Hinge/Latch posts using our Spectrum Gate Mounting Hardware Kit, sold separately. Customers will supply the hardwood flat handrail attached to the gate frame using the included screws. This gate is available in the standard and special Spectrum colors, Black, Metallic Silver, Pure White, Dark Brown, Pebble Grey, and Light Brown. The Spectrum Gate Kit is for Spectrum System use only.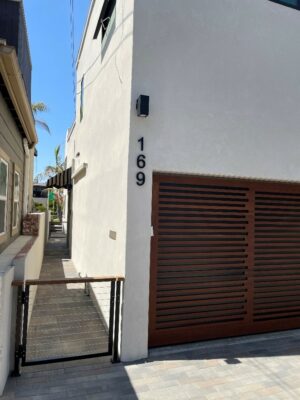 NOVA II Cable Railing Gate
The NOVA II Gate is available in 36" and 42" heights and includes the latching system, hinges, and fasteners. Cable infill, HandiSwage™ Studs, and cover nut sets sold separately. All NOVA II colors are available, black, white, and bronze. The cable is not pre-installed on NOVA II gates. Cable hardware, cable and cover nut sets sold separately.
Match Your Cable Railing System
Atlantis Rail Cable Railing Gates are made to match our railing systems. The standard infill for our gates is cable, spaced to match the system you are purchasing. Made with standard heavy-duty self-closing hinges, we can use alternative hardware upon consumer request. The latches we use are a variety of sources depending on the application. The combined heavy-duty construction and self-closing hinges make our gates safe and durable for any application. We also have the ability to provide custom work on gates. We can provide for almost any requirement.
Contact us if you have any questions. We would be more than happy to answer any questions you may have and provide any resources you may need.
Atlantis Rail Systems: The Leader in Cable Railing Systems
To learn more about beautiful and practical cable railing systems for your deck, stairs, and balconies, browse the Atlantis Rail Systems website. This Plymouth, MA-based company offers many unique, easy-to-install configurations complete with all necessary hardware to ensure a safe and code-compliant railing system.
For more information on planning cable railings for decks, contact the railing experts at Atlantis Rail Systems at 1-800-541-6829 or by completing the Contact Us Form.