Cable Railing is unique in its horizontal configuration, but the frame of a cable railing system is much like other traditional railings. The frame consists of posts and rails so nothing different about that. If you remove the vertical balusters and replace them with horizontal cable railing, you have created a cable railing system. This is what we call a retrofit or refit. Why would you do this? Primarily to save money and time, but reusing material is also environmentally friendly.
Can you do a retrofit on any wood railing? NO! The existing railing must be in good condition, and you must make sure the end and corner posts have the strength to handle cable tensioning. Most systems built in the last twelve years should be built to appropriate standards, per code. Older systems may be built with techniques that are less desirable for cable railing and would need to be updated along the way.
What to Expect: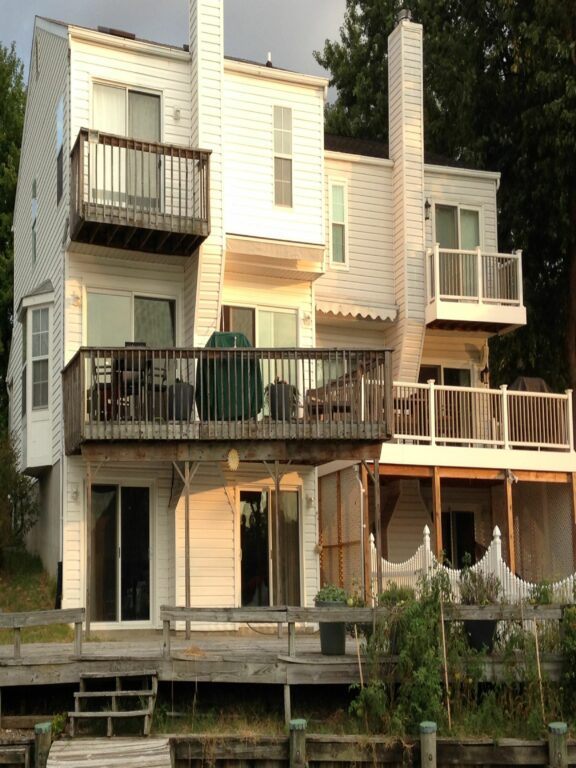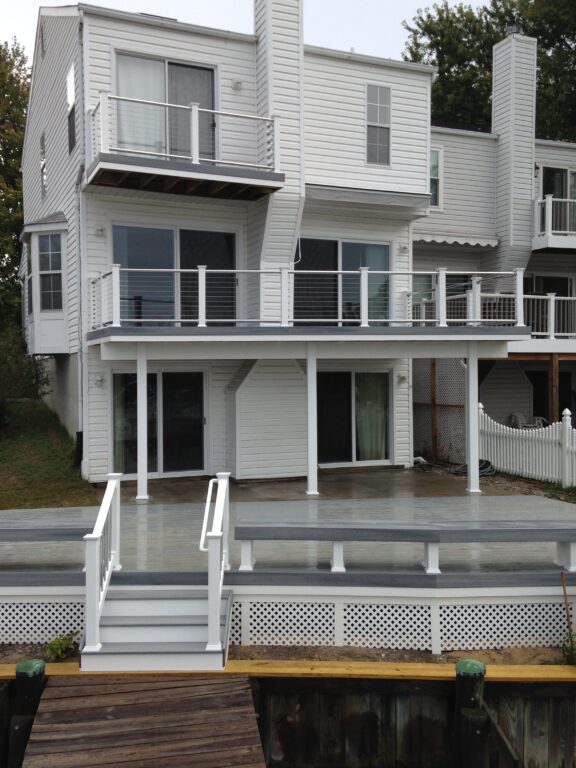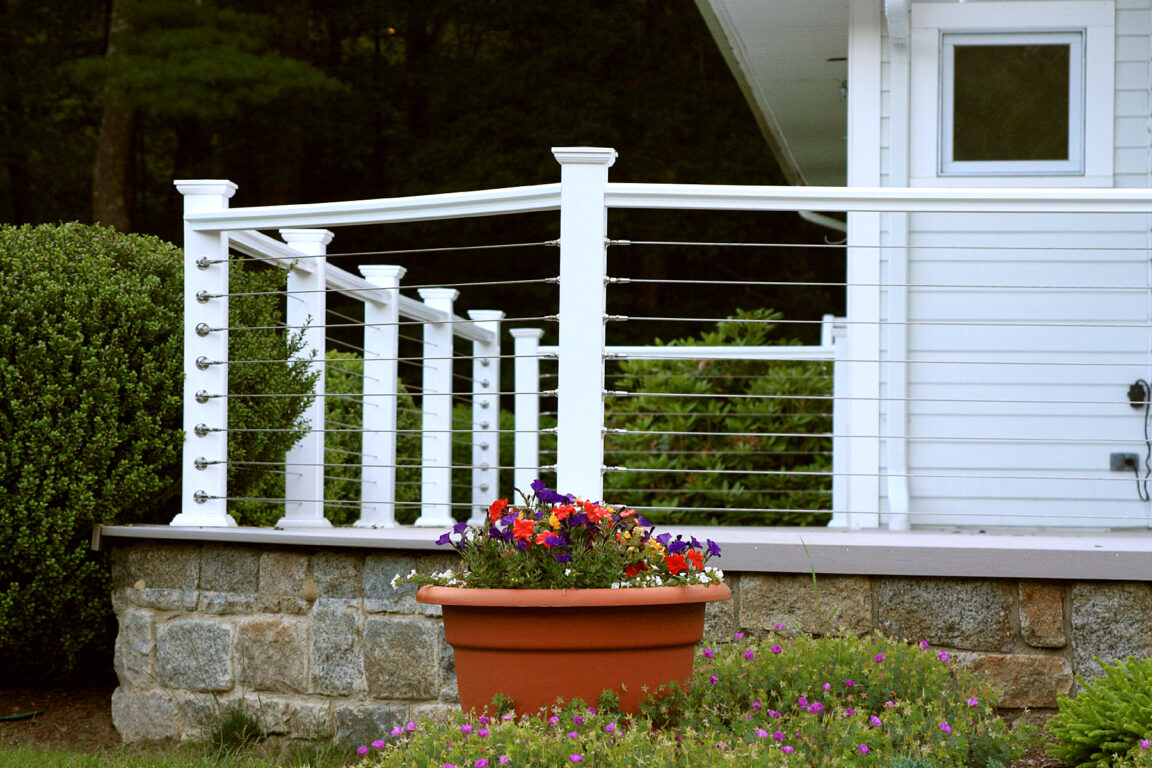 What You Need to Know:
Posts must be a minimum of 4 x 4 or the equivalent.
Posts should be installed per building code which means blocking standards and securing of posts may need to be updated. Most updates are hidden issues done under the deck.
Posts must be tall enough to accommodate your design and material to render a 36" high rail for residential and 42" for commercial or California residential. Posts may be extended in many cases.
All wood must be in physically good condition. They can be covered so fading or costing fade is not a problem. Splitting and warping is a problem and requires replacement.
What to Do First, Figure Your Cost and Compare:
Inspect your railing and assess the quality and workability of your posts. Keep the posts that are in good shape.
Draw your layout and mark each post you intend to keep and mark the distance between each post. Measure the space to be filled with horizontal cable. This is the measurement from the "top" of the deck or bottom rail to the "bottom" of the top rail, this is your infill space. With this information, a cable railing company can provide you with a quote.
Decide on post sleeves and top rail. Pick your post sleeves and top rail to maximize the view desired. Post sleeves can be composite or vinyl sleeved. Railings can be 2" stainless steel tubes like the Nautilus Cable Railing System or a different material designed to handle the stresses of cable railing tension.
With the quote produced by your cable railing supplier and the cost for the post sleeves and rails, you can get a clear picture of the cost. Compare this cost to that of a new cable railing system to see if the retrofit makes sense.
What to Do When You are Ready For Your Cable Railing System:
Hopefully, you have found your existing railing to be in good physical condition and you have made any required updates.
Get samples of your chosen post sleeves and remeasure everything with the sleeve thickness added.
Use these measurements to order your rails if you want them cut to size. For field cutting order with 1 inch extra on each side.
Review the project with your chosen manufacturer and place your order.
Upon receiving your material, you are ready to execute a full cable railing retrofit!
Atlantis Rail Systems: The Leader in Cable Railing Systems
To learn more about beautiful and practical cable railing systems for your deck, stairs, and balconies, browse the Atlantis Rail Systems website. This Plymouth, MA-based company offers many unique, easy-to-install configurations complete with all necessary hardware to ensure a safe and code-compliant railing system.
For more information on planning cable railings for decks, contact the railing experts at Atlantis Rail Systems at 1-800-541-6829 or by completing the Contact Us Form.