Atlantis Rail Systems Offers Quoting Services, Eye-Catching Merchandisers and Web-Based Tools to Assist with the Sales and Servicing of Their Railing Products
Plymouth, MA, May 6, 2022– Cable railing manufacturer, Atlantis Rail Systems, has implemented resources and tools to provide a strong support system for the LBM industry. They assist with everything starting from the estimating and quoting of the railing project all the way to installation guidance and in-store displays. Atlantis Rail has created a business model surrounding the support of their LBM Authorized Dealers through project-based estimating and design assistance, access to web-based tools and merchandisers to aid in the end user decision making process and the selection and delivery of quality railing products.
Atlantis Rail has a dedicated estimating department that will produce take-offs and create quotes to take all the guess work out of the process. An LBM partner will receive a finished take-off and quote that can be easily turned over to their customer. Since Atlantis Rail does not sell direct, all quote requests filter through an Atlantis Rail Authorized Dealer local to the customer, which are typically lumberyards and hardware stores. They also provide free technical support and design services to keep railing projects on track and code compliant.
To help dealer partners in-store with the selling of cable railing, Atlantis provides an eye-catching point-of-purchase display. This high ROI merchandiser allows customers to walk out with the cable and hardware needed to install Atlantis Rail's basic RailEasy™ Cable Railing System. Along with the stocking display, they also provide scaled down versions of their most popular cable railing systems so customers can touch and feel the product and know what they are getting. A racking system for the mini railing displays is also available to keep everything organized while showing off a variety of railings styles. Both merchandisers were designed with space in mind. They feature a small footprint as to not take up a lot of precious square footage in a showroom. "Our Authorized Dealers often comment on the amount of self-serve business generated by a display that take less than 3 feet of space", say Mark Dyke, Director of Sales and Marketing for Atlantis Rail Systems.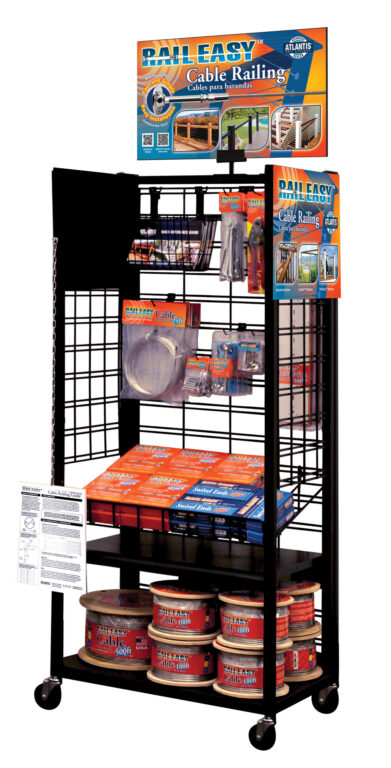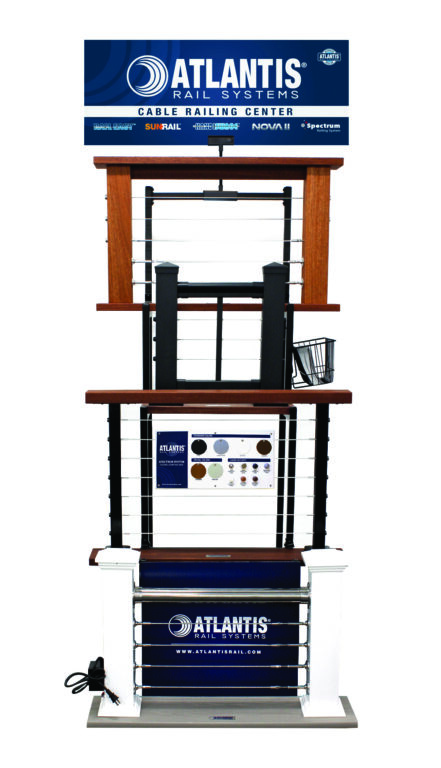 Some web-based tools that help Authorized Dealers with the selling of Atlantis Rail product are the new railing visualizer and training center.  This visualizer offers users a realistic view of Atlantis Rail products and assists with style and color selections.  It provides a detailed look into railing style, color, post options, etc.  All their railing systems are available for viewing, including different layouts and background scenes to give a real feel for how each system will look in different applications.  Not only does this visualizer help Atlantis Rail's sales and estimating team provide more accurate take-offs and quotes, but it is also a sales tool for lumber yards to assist their customers with railing and decking decisions.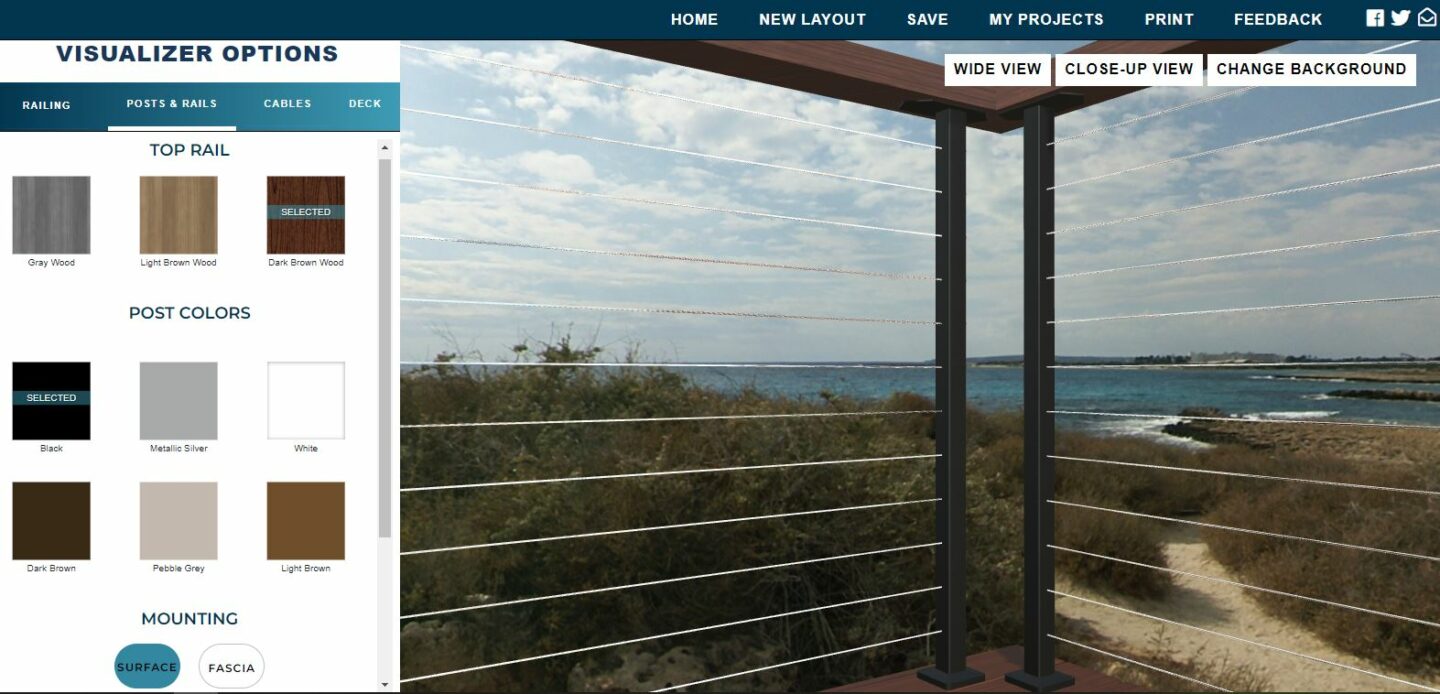 Pairing nicely with the visualizer is the training center to help aid LBM partners in the selling of Atlantis Rail product through education and knowledge sharing.  The web-based training center is broken down into 10 training modules.  Each module focuses on a different type of railing system.  The training modules are not timed, allowing employees to go at their own pace and set it aside and return to it at their convenience.  Modules can be viewed as many times as needed to keep the information fresh and top-of-mind.
Atlantis Rail Systems is a leading manufacturer of premium stainless steel and aluminum cable and glass railing systems.  Their systems are ideal for commercial and residential, indoor and outdoor applications and are available through a network of Authorized Dealers located throughout the United States and internationally.  Please contact an Atlantis Rail Sales Representative to find out how to become an Authorized Dealer.  To learn more about Atlantis Rail's products and services, please visit www.atlantisrail.com or call (508) 732-9191.