A Powder-Coated Aluminum Framework, Horizontal, Stainless Steel Cable Infill and Continuous, Flat Top Rail
Plymouth, MA, April 18, 2023– Cable railing manufacturer, Atlantis Rail Systems has launched a new cable railing system featuring a powder-coated aluminum framework combined with horizontal stainless steel infill. The framework is made up of 3" x 3" posts, a standard bottom rail, and a flat continuous top rail. The cable infill consists of HandiSwage™ fittings and 1/8" cable. Atlantis Rail is excited to introduce the new ORION II System.
"The ORION II is a perfect blend of simplicity and style. The combined benefits of a modular framework featuring high quality powder-coated aluminum components mixed with the beauty of stainless steel cable infill make this system a popular low maintenance choice".

Seth Porter, Product Manager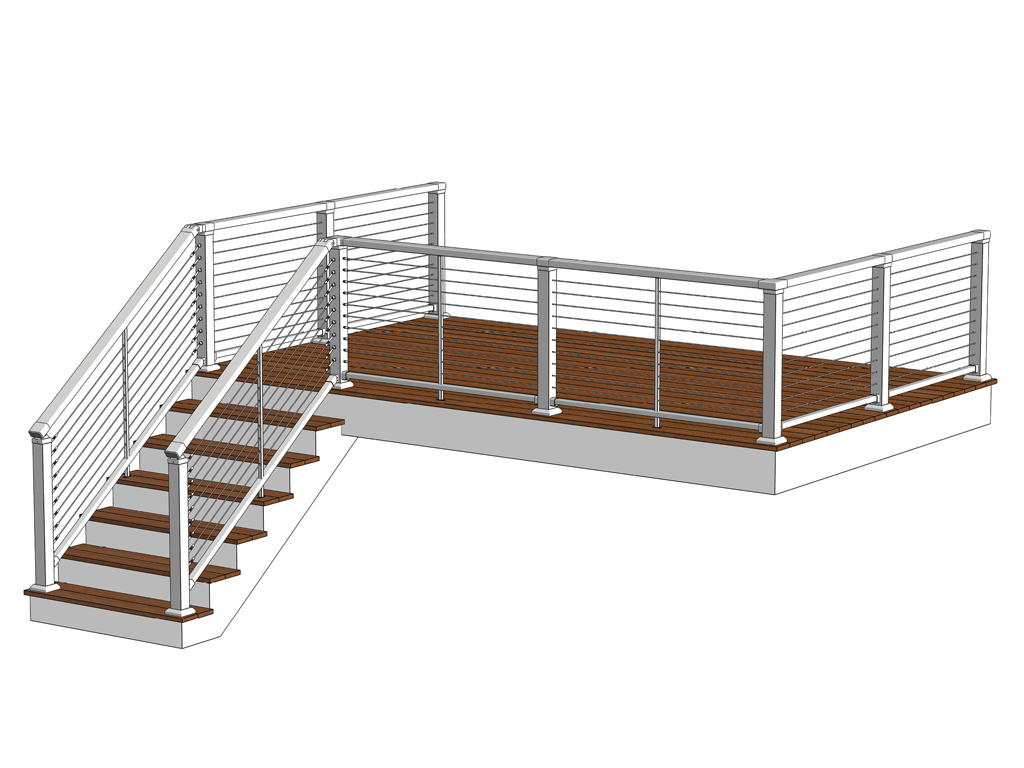 Atlantis Rail Systems is a leading manufacturer of premium stainless steel and aluminum cable and glass railing systems. Their systems are ideal for commercial and residential, indoor and outdoor applications and are available through a network of Authorized Dealers located throughout the United States and internationally. Please contact an Atlantis Rail Sales Representative to request a quote for the new ORION II Cable Railing System. To learn more about Atlantis Rail's products and services, please visit www.atlantisrail.com or call (508) 732-9191.