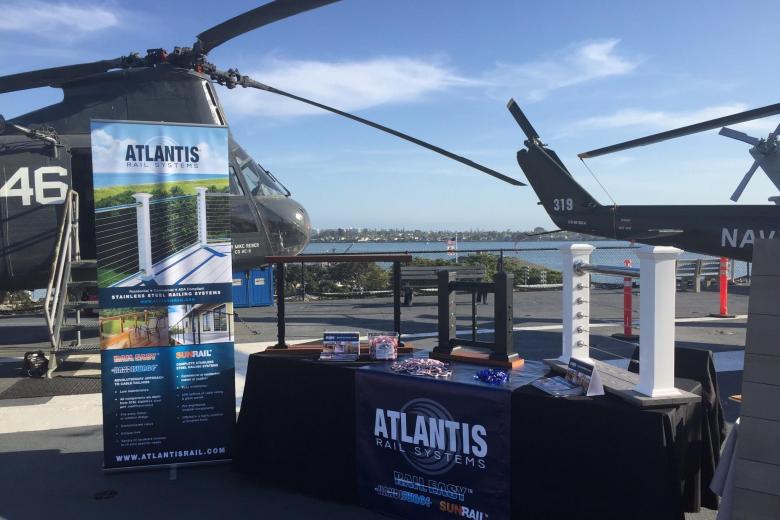 In 1957 with a truckload of used lumber, J&W Lumber opened for business. Now some 60 years later they are still going strong. This family run business has since moved on from used lumber. Now they bring its customers the best of the best in the building materials market. To celebrate their 60th year in business they threw a customer appreciation event aboard the USS Midway Museum and Atlantis Rail Systems was lucky to be part of it.
The USS Midway is one of the Largest and longest used aircraft carries, first hitting the water just after World War II. She took part in campaigns in Vietnam as well as the Gulf War in the 90's. Upon the retirement of the ship, it was turned in to a museum for civilians to experience life aboard the floating city-like structure. On Saturday April 22nd it was full of contractors, suppliers, and more.
Approximately 700 invitees attended the gathering aboard the vessel. Once onboard they took part in a clever puzzle (to win a 55" LCD TV) that had them engaging with the 55 vendors who were participating. J&W had more activities up their sleeve including ship tours and flight simulators. This all added up for a unique experience that allowed J&W to show their customers how much they value their business.
We, here at Atlantis Rail Systems, are very proud to have taken part in such a unique event. We look forward to J&W's next event to see what their team has planned. Even they believe this will be a difficult one to improve upon.