Welcome to Atlantis Rail's SunRail™ System. This cable railing system is the right fit for you if you are looking for a completely stainless steel railing system.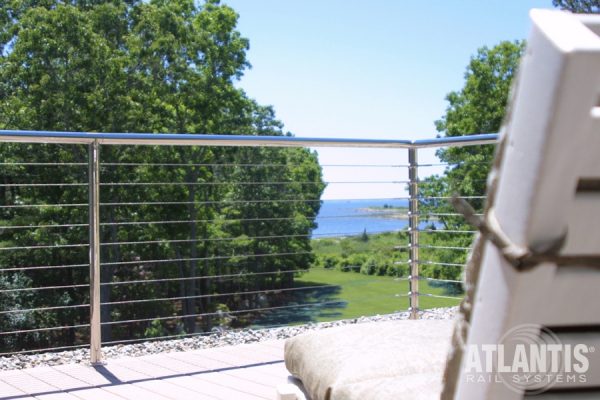 Complete Stainless Steel Modular Railing System
The SunRail™ Cable Railing System is a complete stainless steel railing system, allowing for unobstructed views. Other railing systems will usually block your view or at least limit them. Our system allows you to keep the integrity of your setting. The SunRail™ System is perfect for any application, interior, exterior, commercial, or residential. If you're looking for a sophisticated or unique look, this system would be the right fit for you.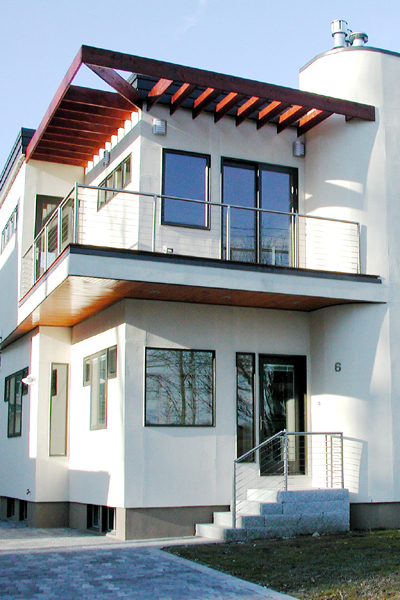 Customized Your SunRail™ System
Another benefit of choosing our SunRail™ System is our team of Atlantis Railing Designers will work with you to design a railing system that captures your vision and meets your expectations of the perfect cable railing system. A combination of our knowledgeable staff and our state-of-the-art machinery allows us to easily customize our systems. Are you looking to brighten your surroundings? Add our Micro Star™ LED lighting to any railing project. These LED lights are ideal for highlighting any indoor or outdoor railing applications. The small size will allow for easy installation and endless design possibilities.
ADA Compliant System
The SunRail™ System is versatile in many ways, like including an ADA compliant railing system, made to order. The patented, modular components allow for the quick and accurate production of railings in any size project. We also offer cable railing and glass panels as infill options and your choice of a brushed or highly polished stainless steel finish. At Atlantis Rail, we want to provide consumers with a cost-effective and unparalleled alternative for those with disabilities.
Perks Of The SunRail™ System
Let's talk about reasons why this system could be right for you. Besides being a system that provides an unobstructed view without compromising the structural integrity, there are many reasons why you may want to choose this particular system. All fittings, cables, and rails are made from 316L stainless steel for maximum corrosion resistance and durability. This allows the system to be low maintenance, perfect for ocean-front applications. Whether you're looking for indoor or outdoor options, this pre-engineered system is ideal for a quick and easy installation. The SunRail™ Cable Railing System requires no special assembly skills or tools. You will be able to enjoy years of low-maintenance use and a modern look of stainless steel.
At Atlantis Rail, we offer a complete line of stainless steel cable railing systems. If the SunRail™ System is not ideal for your vision, check out our photo gallery to find which cable railing system is the right fit.
Atlantis Rail Systems: The Leader in Cable Railing Systems
To learn more about beautiful and practical cable railing systems for your deck, stairs, and balconies, browse the Atlantis Rail Systems website. This Plymouth, MA-based company offers many unique, easy-to-install configurations complete with all necessary hardware to ensure a safe and code-compliant railing system.
For more information on planning cable railings for decks, contact the railing experts at Atlantis Rail Systems at 1-800-541-6829 or by completing the Contact Us Form.