Welcome to Atlantis Rail's HandiSwage™ System. You might be wondering if this is the right system for you. Learn more about this specific system and see if this is the right decision for you.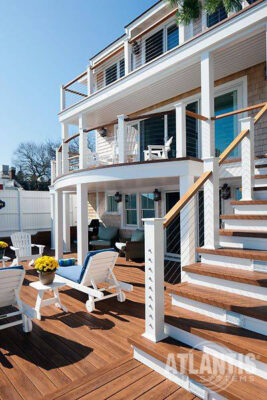 A Polished Look On A Budget
The HandiSwage™ System features cut-in-field convenience and easy planning. There is a lot of flexibility with our HandiSwage™ System, enough to work with many railing products in the market. Made from high-quality 316L stainless steel, this system is not just beautiful but durable. Our HandiSwage™ System is based on the simplest and most budget-friendly cable railing methods and components available.
HandiSwage™ Traditional Swage Fittings
The HandiSwage™ Cable Railing System utilizes hand swage fittings that are an adaption of traditional swage fittings. They can be attached to the cable onsite using Atlantis Rail's hand swage tool. Enjoy the sophisticated look with the option of 1/8" or 5/32" diameter cable and hand swage fittings. No need to worry about hassle with this system. The collection of innovative components can be utilized to install cable railing in almost any situation.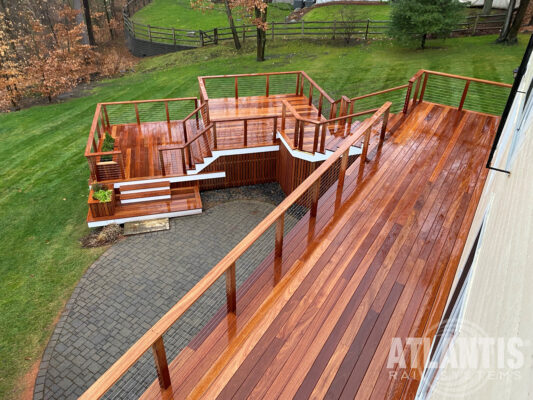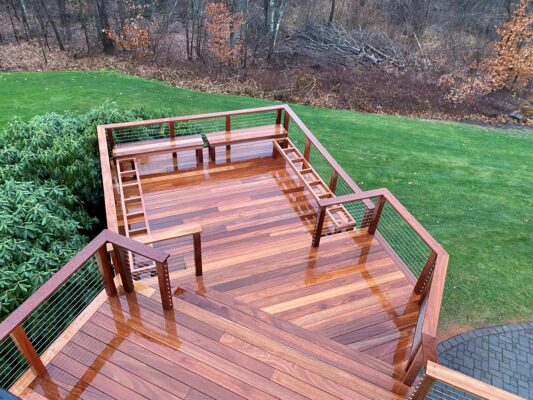 Perks Of The HandiSwage™ System
Are you trying to decide if the HandiSwage™ System is right for you? Take a look at all the pros of this particular system. The HandiSwage™ System is one of the more adaptable systems. We can show you how to work within a budget or combine HandiSwage™ with our post sets and rails for a streamlined, all-inclusive cable railing system. HandiSwage™ will work with you on any budget, setting, and design.
At Atlantis Rail, we offer a complete line of stainless steel cable railing systems. Even if HandiSwage™ is not the right fit, check out our photo gallery on our website to find which cable railing system is right for you.
Atlantis Rail Systems: The Leader in Cable Railing Systems
To learn more about beautiful and practical cable railing systems for your deck, stairs, and balconies, browse the Atlantis Rail Systems website. This Plymouth, MA-based company offers many unique, easy-to-install configurations complete with all necessary hardware to ensure a safe and code-compliant railing system.
For more information on planning cable railings for decks, contact the railing experts at Atlantis Rail Systems at 1-800-541-6829 or by completing the Contact Us Form.