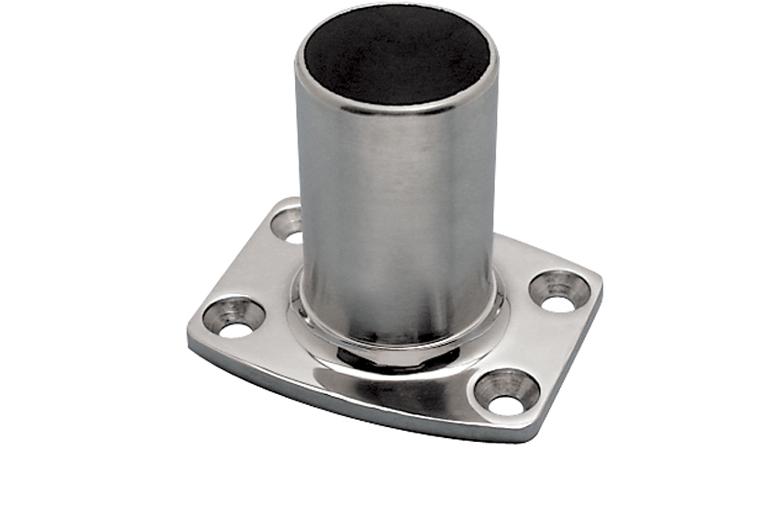 Rail-Mounting-Base-Product-Photo-2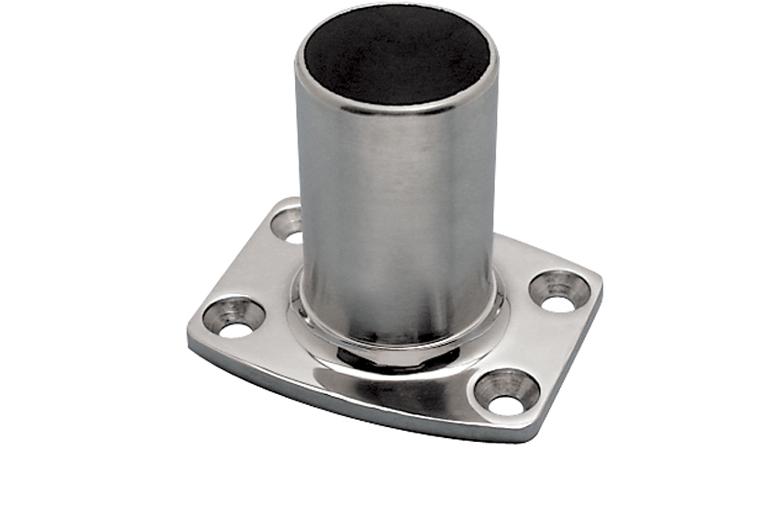 Rail Mounting Base
The Rail Mounting Base features a through-hole for electrical wiring and is made from grade 316 stainless steel. It can be mounted on an uneven surface using full or partial shims. Once the stanchion tube is placed over this base, the joint is nearly invisible due to the blending radius.
Requires rail adhesive (supplied with complete systems) to bond with tubing.
GRADE: 316 Stainless Steel
RELATED PRODUCTS
Rail Adjustable Base
The adjustable rail base has a longer adjustable connector for better stability of the post.
Rail Base Bracket
This bracket is designed to be combined with the Rail Mounting Base or Rail Adjustable Base.
Rail Base Flat Mount
This flat mount is used to secure a railing system to a concrete surface.
Rail Wood Lag Screw
These stainless steel screws with coarse thread are used for mounting rail bases onto wood surfaces.