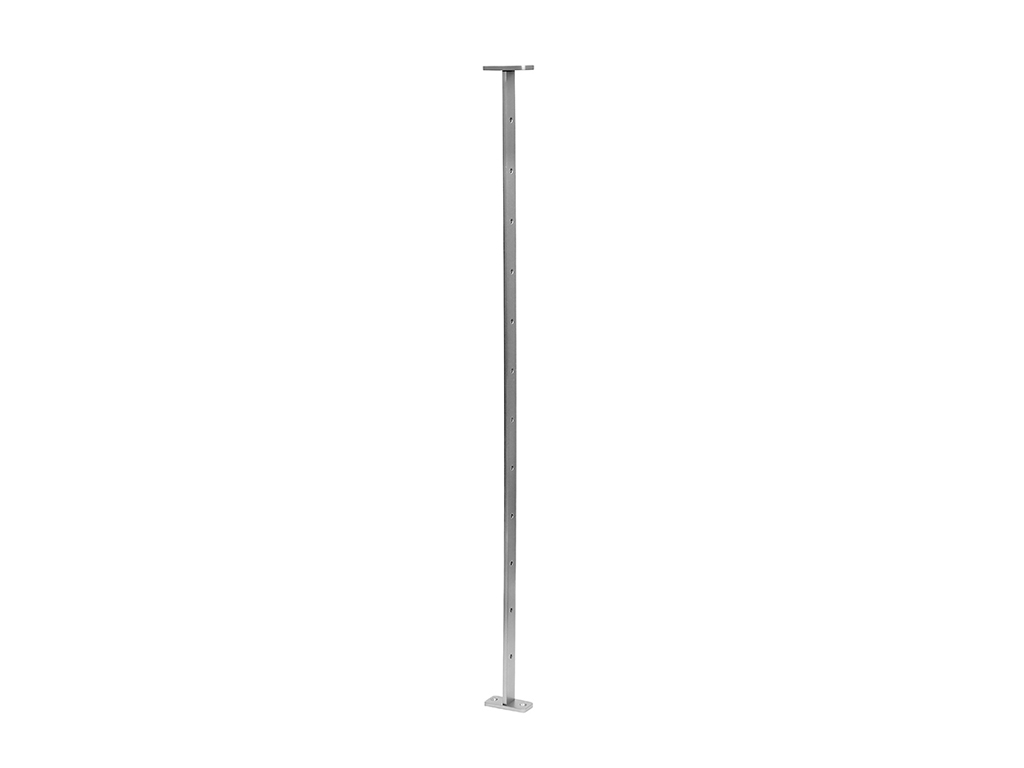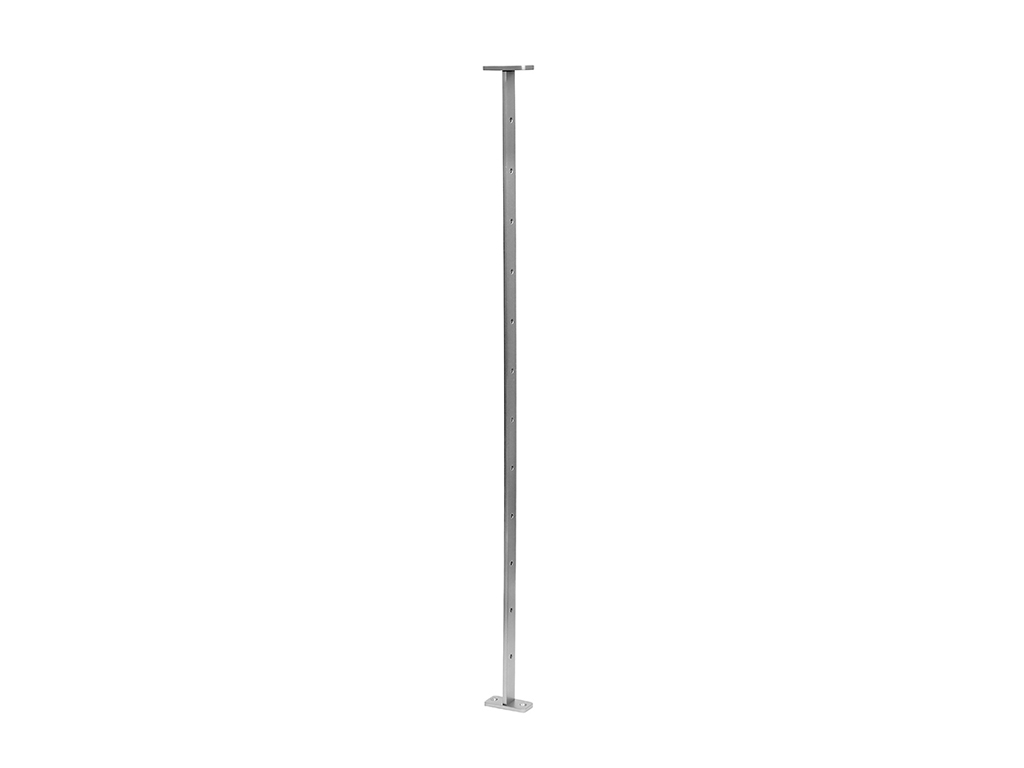 Spectrum Surface Mount Cable Stabilizer Kit
The Spectrum Surface Mount Cable Stabilizer Kit is designed specifically for use in a Spectrum surface mounted system where post to post measurement spans over 4'. It enables you to adapt longer spans to code compliancy by stabilizing the deflection of cable between posts. Each kit comes with a pre-drilled stanchion to work with the standard spacing of the Spectrum posts. This Cable Stabilizer Kit cannot be used to replace the use of substantial mid posts and should never be used in spans over 6'. This kit is offered in standard color options of black, metallic silver, white and dark brown. Special order color options are also available. CLICK HERE to view color chart.
Kit includes fasteners.
GRADE: 316 Stainless Steel
RELATED PRODUCTS
Spectrum 36″ Surface Mount Post Kit
The Spectrum 36" Surface Mount Post Kit is an option specifically for use on 36" height railing on level section.
HandiSwage™ 1/8″ Cable
This cable features a 1×19 construction and is available in a 1/8″ diameter. Spools are available in 100′ or 250′.
HandiSwage™ Standard Stud
The HandiSwage™ Standard Stud makes installing an architectural cable railing system quick and easy.
Microfiber Polishing Cloth
The Microfiber Polishing Cloth effortlessly cleans and polishes all metals, fiberglass and plastics.