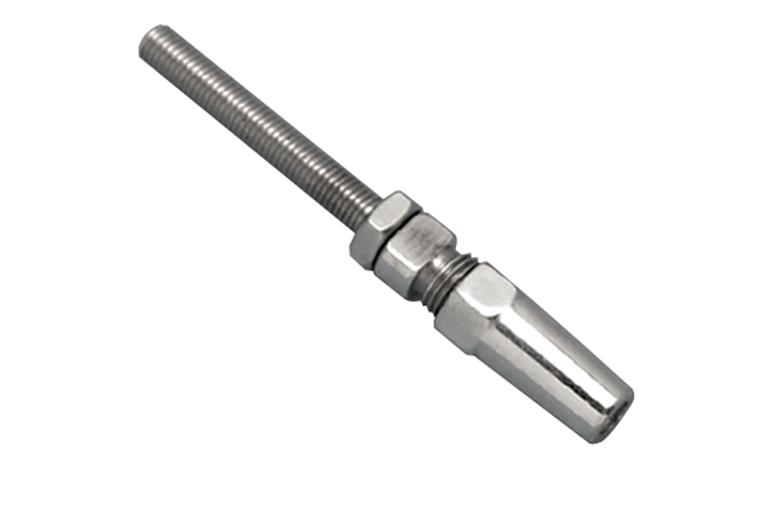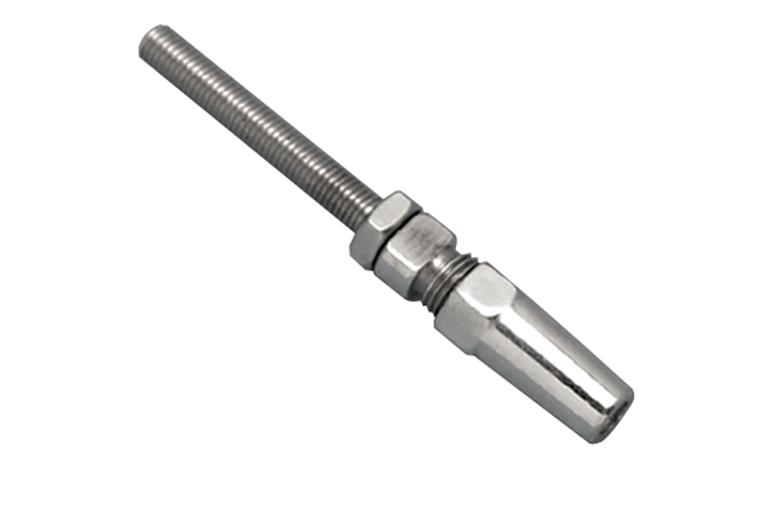 RailEasy™ Stud
The RailEasy™ Stud is a component of the flat and round base tensioners. This stud is UNF threaded and is made from grade 316 stainless steel for maximum corrosion resistance and durability. It can be used with stainless steel or HandiSwage™ cover nut sets.
GRADE: 316L Stainless Steel
RELATED PRODUCTS
RailEasy™ Cable Railing Tensioner
The RailEasy™ Tensioner is the primary cable railing tensioning/fastening device.
RailEasy™ Lag Stud
The RailEasy™ Lag Stud is designed for use in short runs and must always be used with a RailEasy™ Tensioner at the opposite end of the cable run.
RailEasy™ Stud Assembly
The RailEasy™ Stud Assembly is used on straight and angled runs by drilling through the post and fixing it to the back side.
RailEasy™ Tensioner – Round
The RailEasy™ Tensioner Round is used in SunRail™ and Latitude Cable Railing applications.