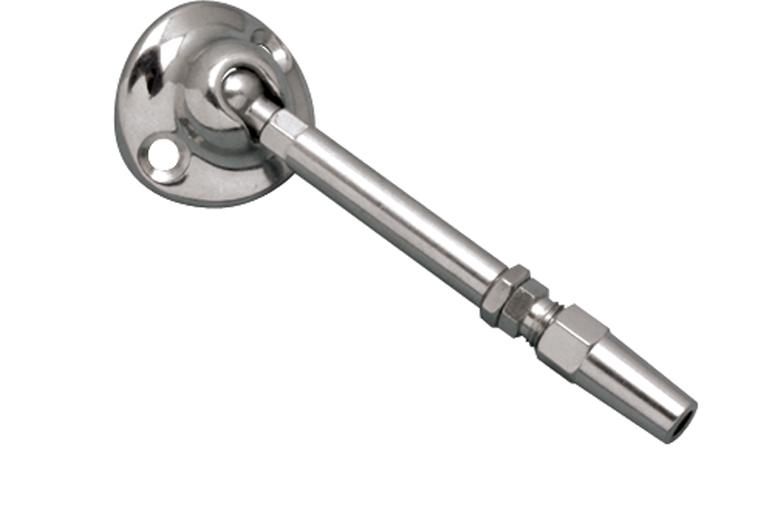 RailEasy_Tensioner_Round_0
RailEasy-Tensioner-Round-Product-Photo-2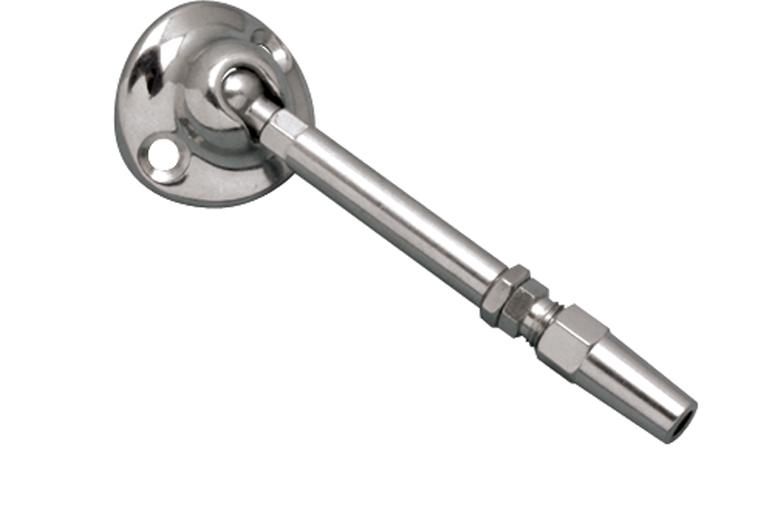 RailEasy™ Tensioner – Round
The RailEasy™ Tensioner Round is used in SunRail™ and Latitude Cable Railing applications.  The slotted base allows for angles up to 45 degrees and is used at either end of a cable run.  A compression fitting allows for tensioning with simple hand tools.  The round shaped base is designed for use with 2" outside diameter stainless tubing and stays fixed while allowing the body to rotate during tensioning of cable. This tensioner requires rivets for attachment to tubing (supplied with complete SunRail™ systems).
GRADE: 316L Stainless Steel
RELATED PRODUCTS
RailEasy™ Swivel End – Round
The RailEasy™ Swivel End is used for cable railing applications.
RailEasy™ Tubing
RailEasy™ Tubing is made from grade 316 stainless steel for maximum durability and corrosion resistance.
RailEasy™ Stud
The RailEasy™ Stud is a component of the flat and round base tensioners.
RailEasy™ Installation Tools
The RailEasy™ Installation Tools are essential when installing a cable railing system.