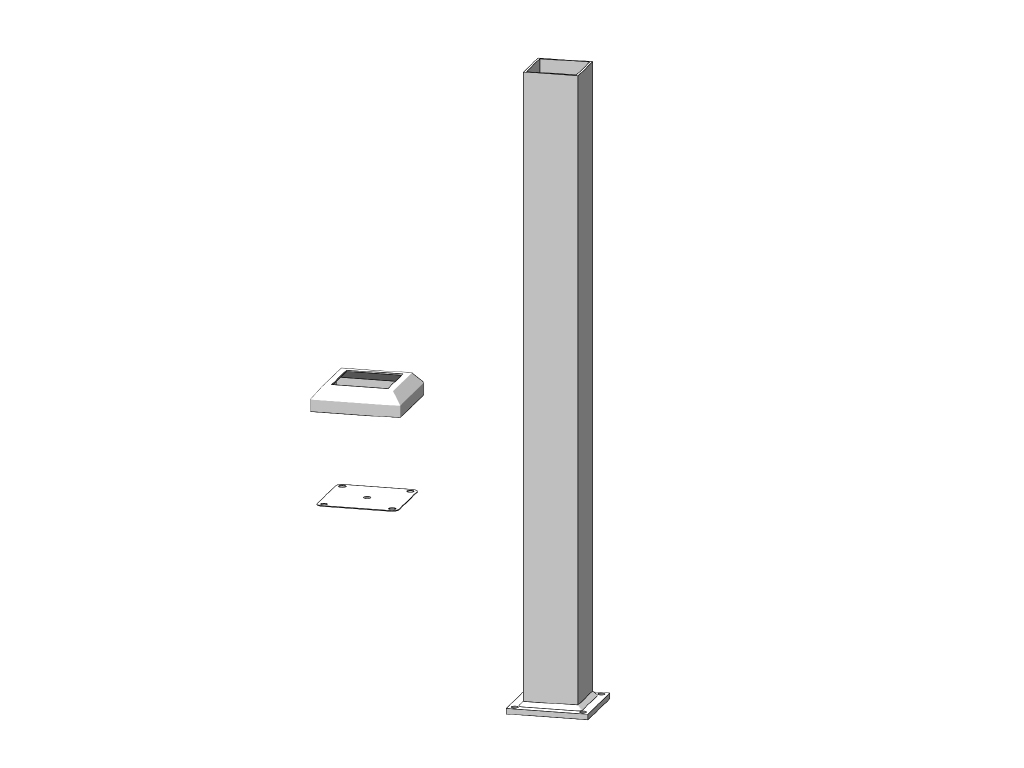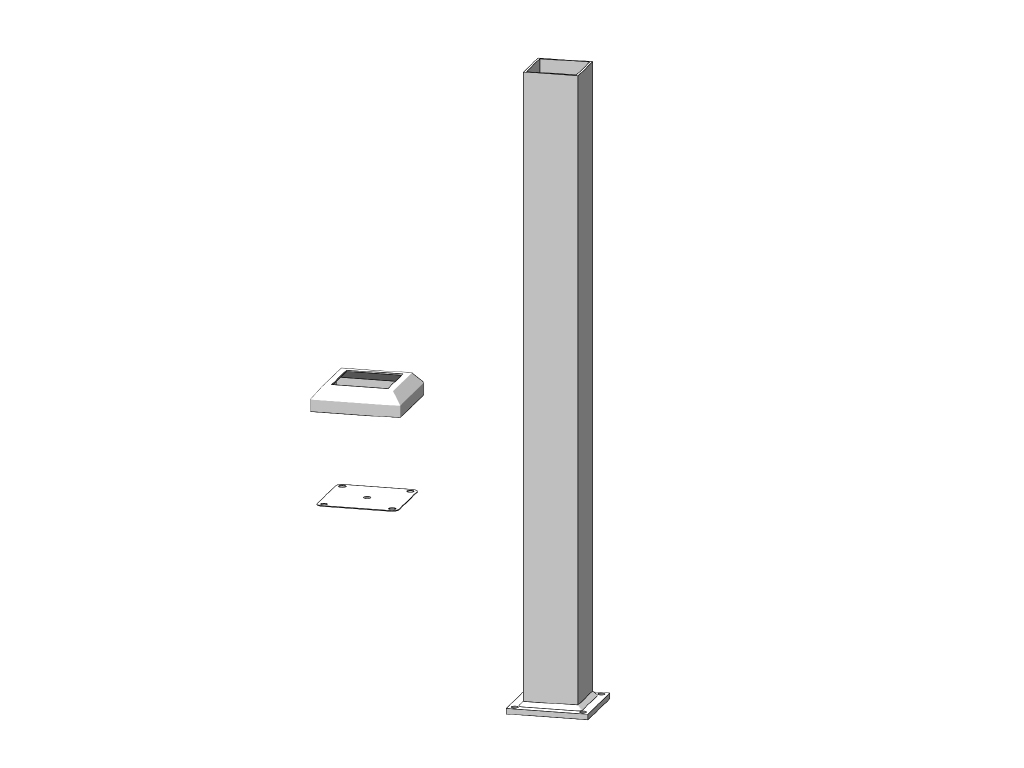 ORION Stair Bottom Post, Undrilled
The ORION Stair Bottom Post, Undrilled is used as the standard bottom post on stairs. It is undrilled due to stair angle variations. An ORION drill template is required for mounting hole layout. The post features a pre-drilled post flange for surface mounting to structure below (mounting hardware sold separately). The powder-coated aluminum post kit includes a post pad and post skirt. This kit is offered in standard color options of white, black and bronze. CLICK HERE to view color chart. The post is 3" x 3"and the actual post height is 35.12".
MATERIAL: Aluminum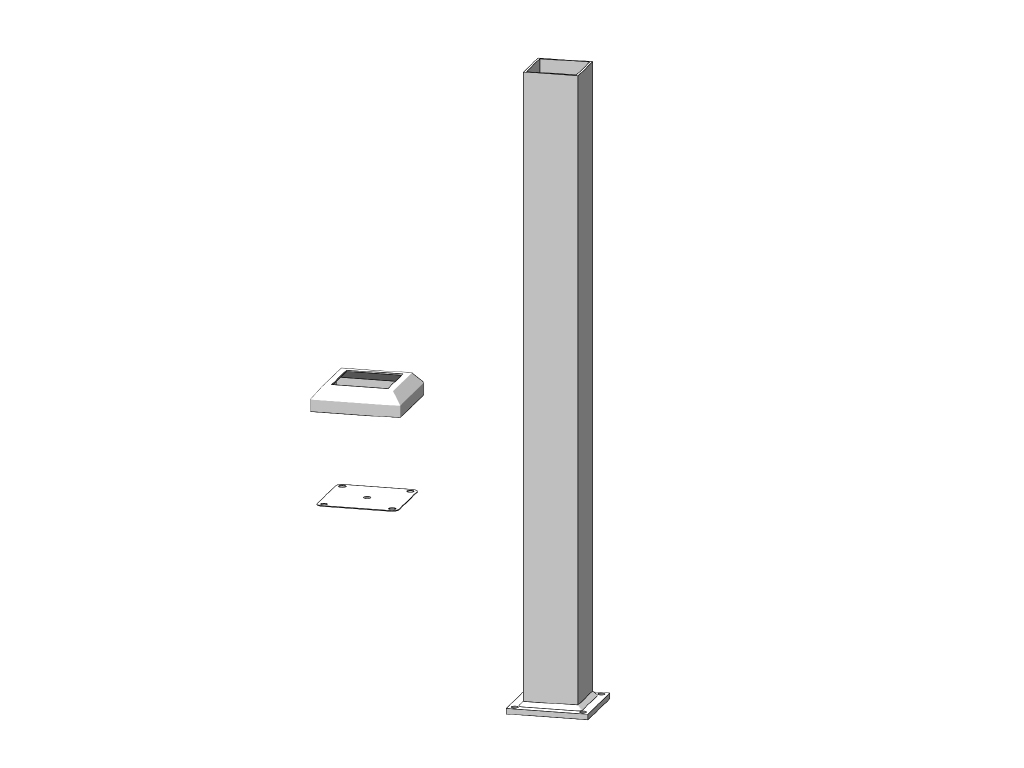 ITEM
COLOR
RENDERED STAIR RAIL HEIGHT
WT
(lb)
A0907-SU42-BK
Black
36″
6.70
A0907-SU42-BZ
Bronze
36″
6.70
A0907-SU42-WH
White
36″
6.70
RELATED PRODUCTS
ORION Pivoting Post Cap
The ORION Pivoting Post Cap is an adjustable fitting that is typically used on mid and bottom stair posts to join top rails on stair sections.
ORION Termination Cap
The ORION Termination Cap is installed on the unused side of a post cap fitting for a finished look. This rail cap is available in black, bronze and white colors and a matte textured finish.
Single Mount Tensioner
Single Mount Tensioners are used at each end of a cable run on stair sections to tension the cable. They can achieve angles up to 45 degrees.
ORION II 42" Stair Mid Post, Slotted
The ORION II 42" Stair Mid Post, Slotted is used as standard mid posts on stairs. It features a slotted hole pattern to allow cable to pass through at a 29-41 degree angle range.