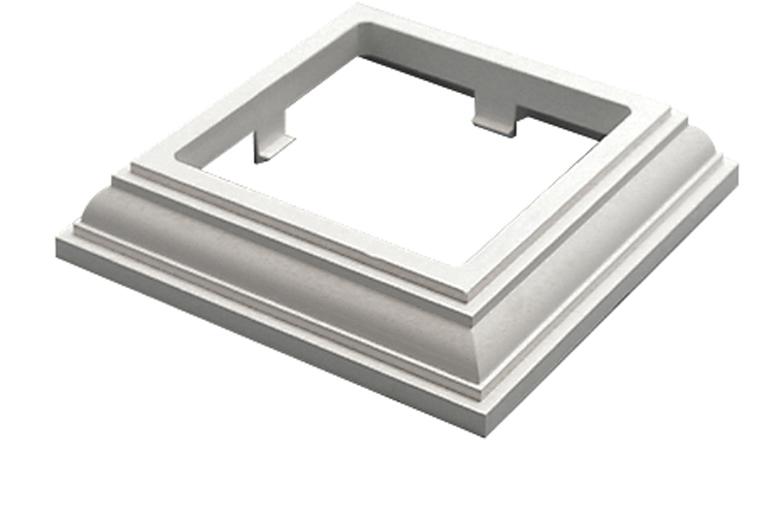 RailEasy_Colonial_Post_Base_0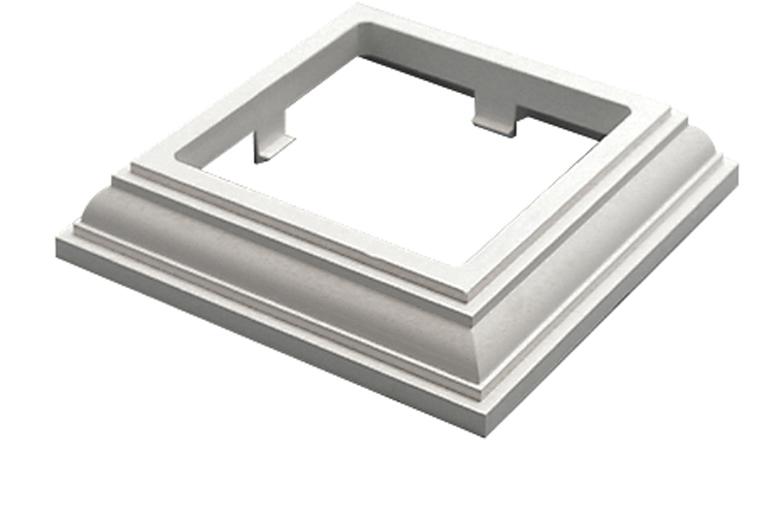 RailEasy™ Colonial Post Base
The RailEasy™ Colonial Post Base fits over standard 4″x4″ vinyl sleeves including the RailEasy™ Sleeve. This post skirt is constructed of durable white vinyl. Always install the post skirt over the sleeve at the base first before installing the railing sections.
MATERIAL: Vinyl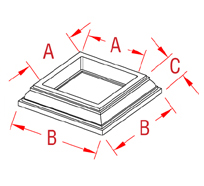 ITEM
A

B

C

WT
(LB)
S0984-0001
4.03˝
6.00˝
1.42˝
0.20
RELATED PRODUCTS
Micro Star™ LED Post Cap
The Micro Star™ post cap includes 4 super bright white LED lights in each corner.
RailEasy™ Colonial Post Cap
The colonial post cap is offered in white only.
RailEasy™ Adjustable Sidemount
The adjustable sidemount features a patented design to accept any angle up to 45 degrees in one of four directions.
RailEasy™ Sleeve
Accent RailEasy™ Systems with vinyl post sleeves, designed to fit over standard 4″ x 4″ wood posts.