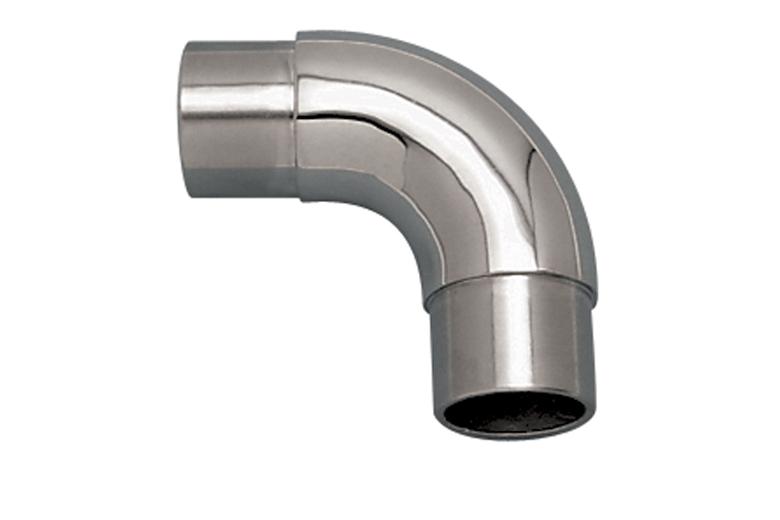 Rail_Elbow_90_Degree_Round_0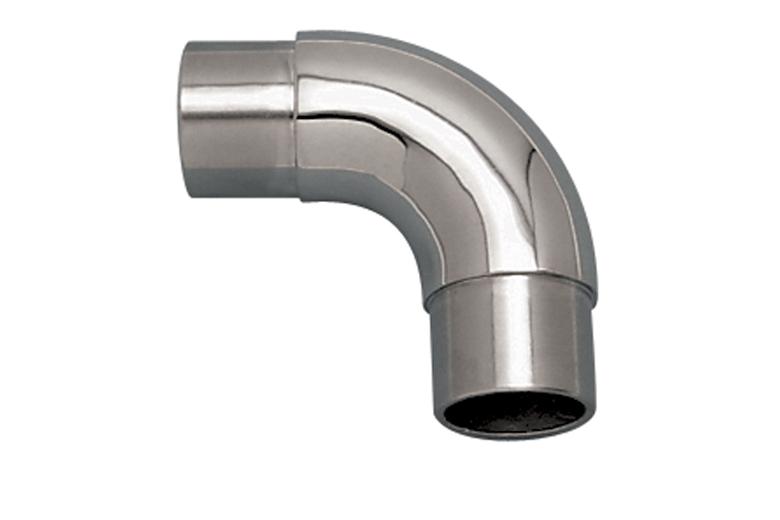 Rail Elbow 90 Degree Round
This rounded elbow is primarily used in SunRail™ systems as a "smooth top" look. It is available in a brushed or polished finish and a 2″ or 1-1/2″ size. This component is part of a family of fittings that are dimensioned such that the fittings are interchangeable with the same length top rail. Rail adhesive (supplied with complete systems) is required to bond with tubing.
GRADE: 316 Stainless Steel
RELATED PRODUCTS
Railing Adhesive
Special railing adhesive joins railing components to stainless tubing to assemble systems.
Rail Tee 90 Degree
This modular fitting is used with SunRail™ systems.
Rail Knuckle Joint 2˝
The Rail Knuckle Joint is used for the "smooth top" look in SunRail™ systems.
Rail Elbow 90 Degree Square
The square elbow is used as a modular component in a SunRail™ system.