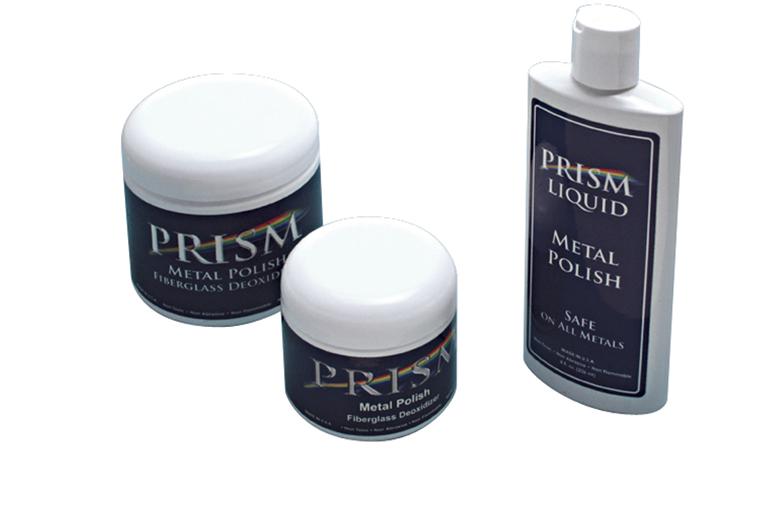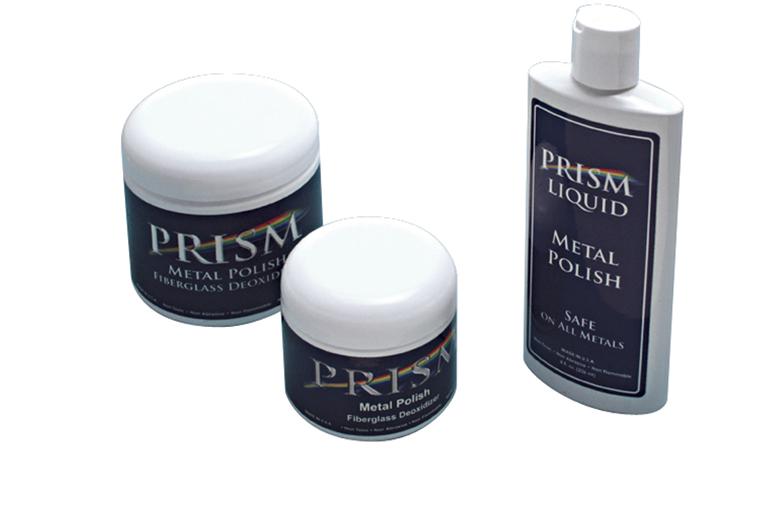 Prism Metal Polish
Prism Metal Polish is formulated to clean, polish and protect all metals in one application. It contains no harsh acids, caustics or abrasives. Prism Polish is non-toxic and non-flammable. Apply a small amount of polish using a soft cloth. There is no need to let Prism Polish dry. Simply buff off with a clean soft cloth until all residue is gone.
ITEM
SIZE

WT
(LB)
Prism Polish – Gel
E0100-P001
7 oz.
0.51
E0100-P002
16 oz.
1.14
E0100-P003
1 gal.
10.26
Prism Polish – Liquid
E0100-P004
8 fl. oz.
0.66
RELATED PRODUCTS
Microfiber Polishing Cloth
The Microfiber Polishing Cloth effortlessly cleans and polishes all metals, fiberglass and plastics.
Passivating Fluid
Passivating Fluid consists of a citric acid and is used on stainless steel railing systems before exposure to the elements.
Rail Care Kit
The Rail Care Kit includes everything needed to keep your stainless railing system clean and protected.