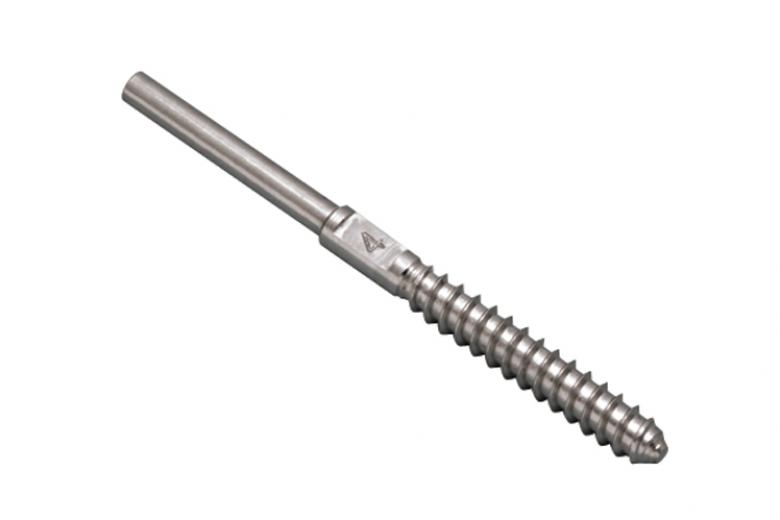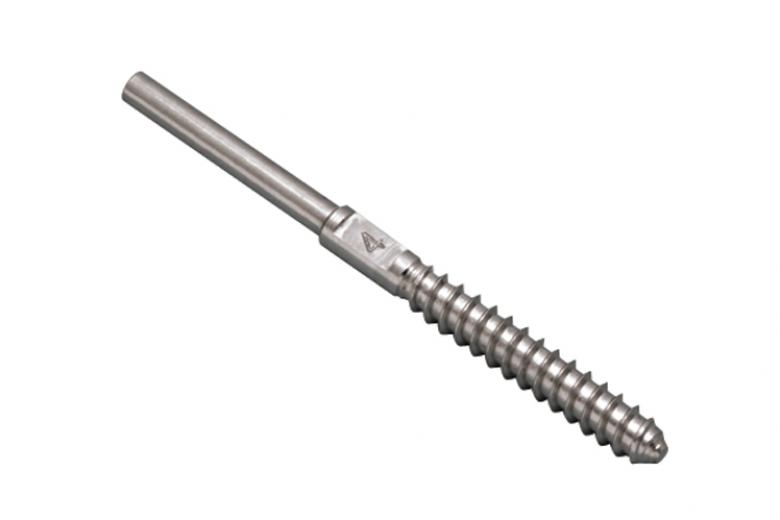 HandiSwage™ Lag Stud
The HandiSwage™ Lag Stud is designed for use in short runs and must always be used with a tensioning device at the opposite end of the cable run. These fittings are made from grade 316L stainless steel for corrosion resistance and durability. They can accept an 1/8″ cable diameter. Designed for hand swage use only.
GRADE: 316L Stainless Steel
RELATED PRODUCTS
HandiSwage™ 1/8″ Cable
This cable features a 1×19 construction and is available in a 1/8″ diameter. Spools are available in 100′ or 250′.
HandiSwage™ Tensioner
The HandiSwage™ Tensioner is used in architectural cable railing applications. Angles up to 45 degrees for use on stairs.
HandiSwage™ Standard Stud
The HandiSwage™ Standard Stud makes installing an architectural cable railing system quick and easy.
HandiSwage™ Hand Swager
The HandiSwage™ Hand Swager features rubber handles for optimal gripping and swages fittings onto 1/8″, 5/32″ and 3/16″ cable.