You do not need to know the nuances of Atlantis Rail Cable Railing Systems when looking for a quote! We provide three simple forms to complete free estimates created to pass IBC and ensure a safe cable railing system. We are here to help you find your perfect cable railing system for your indoor, outdoor, residential, or commercial property! Check out our Atlantis Rail Visualizer to help bring your vision to life to the very last detail!
Fill out the contact information, general project information, and specific information on the cable railing system that you would prefer pricing on to help streamline the quoting process.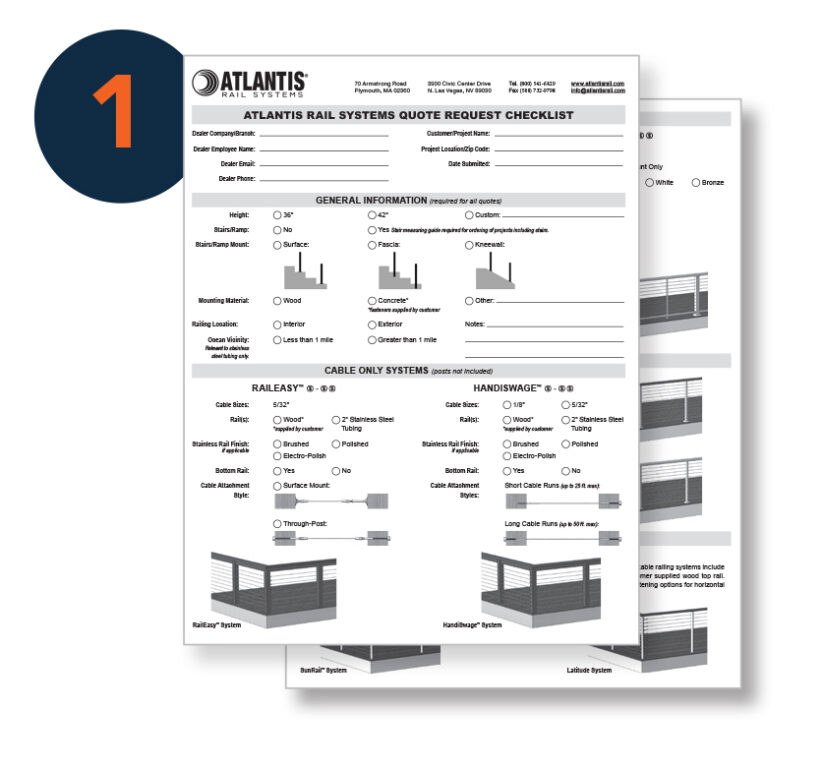 2. Quote Request Form With Bird's Eye View of Project
A simple bird's eye drawing of the project with measurements and system noted will expedite your quote. Drawings of the project, framing CAD, building plans, etc. are also accepted.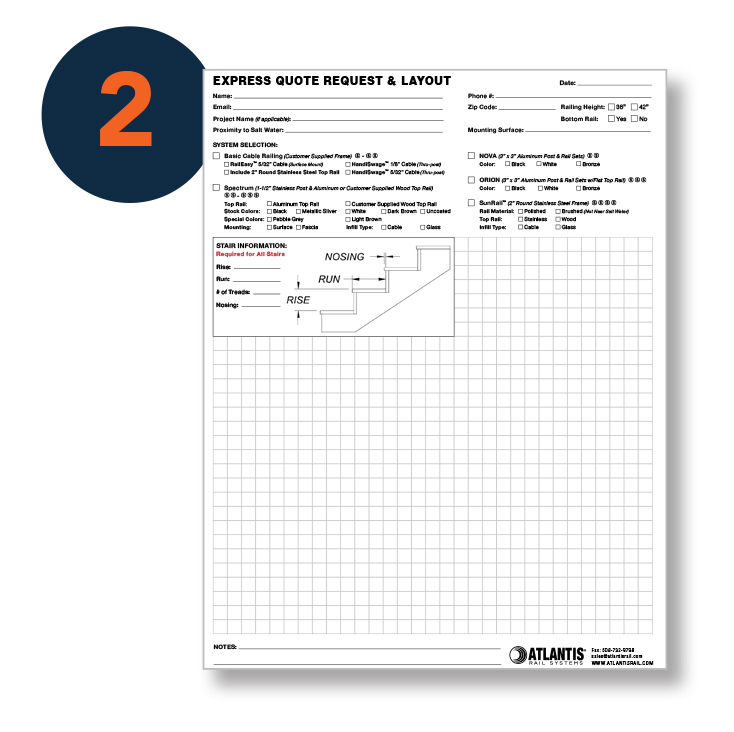 3. Stair Measuring Guide
Help ensure your cable railing stair angles are correct with this easy-to-understand guide. A filled out stair measuring guide is required if there are any stairs in the project.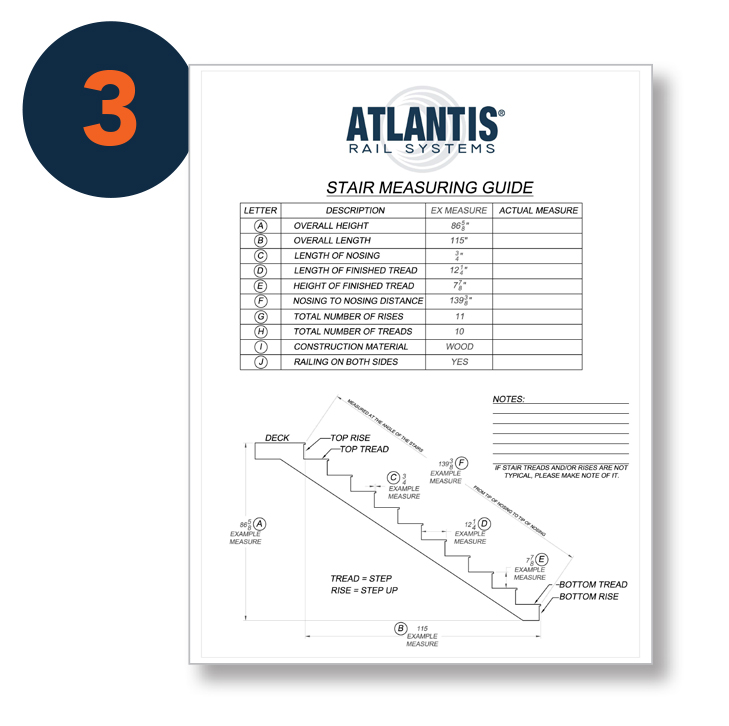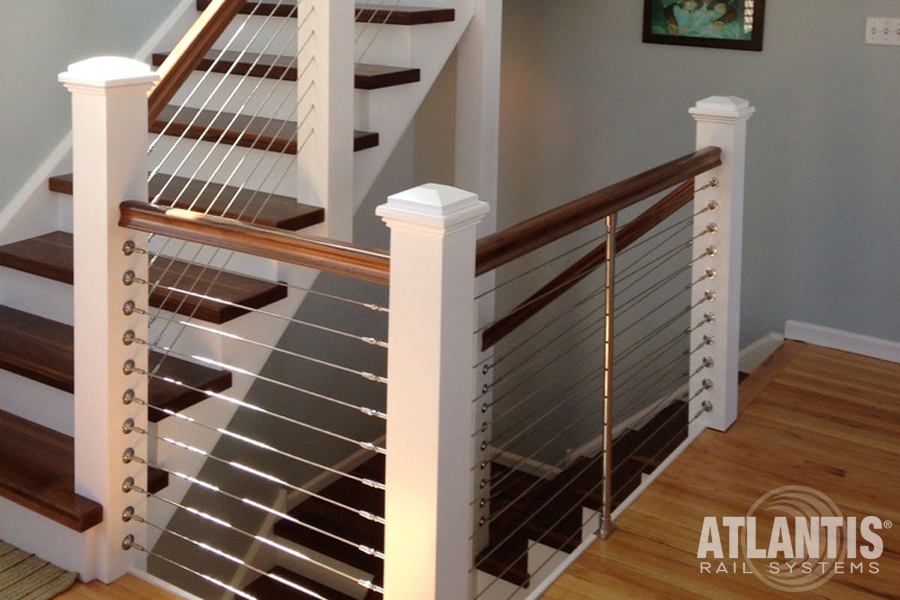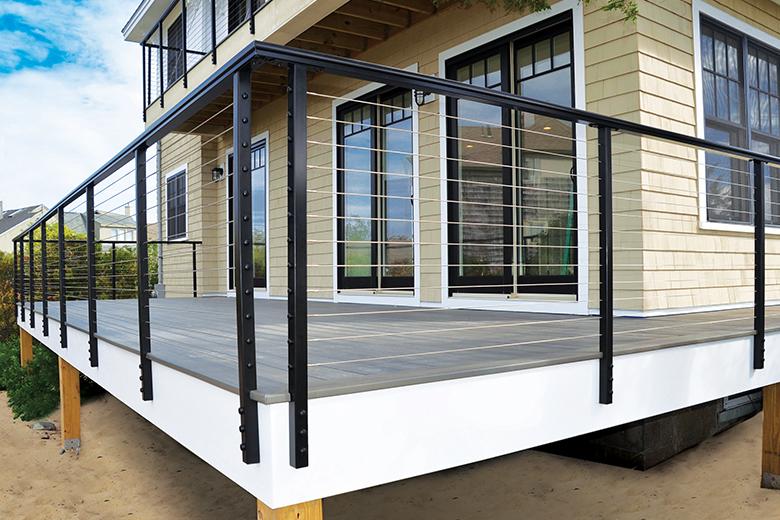 Atlantis Rail Systems: The Leader in Cable Railing Systems
To learn more about beautiful and practical cable railing systems for your deck, stairs, and balconies, browse the Atlantis Rail Systems website. This Plymouth, MA-based company offers many unique, easy-to-install configurations complete with all necessary hardware to ensure a safe and code-compliant railing system.
For more information on planning cable railings for decks, contact the railing experts at Atlantis Rail Systems at 1-800-541-6829 or by completing the Contact Us Form.