Imagination is key to success when designing a cable railing system for any project. Most people know and use what they see on other homes or websites, but if you want something different, try these design tips. There are several ways to add designer features at little or no extra cost, and some can even save you money.
Here are the top 3 unique and creative ways to make your cable railing the talk of the neighborhood.
Add a Serving Area Surface for Eating and Drinking
Using a few additional components, you can add a wide top rail in a section of your railing for a serving surface. You can add up to 14" with the addition of a few outer support post. This is easily achieved with a product such as the Atlantis Rail Spectrum System by using wide mounting plates on your rail posts and adding undrilled posts as needed inside the railing to support the added bulk of the surface.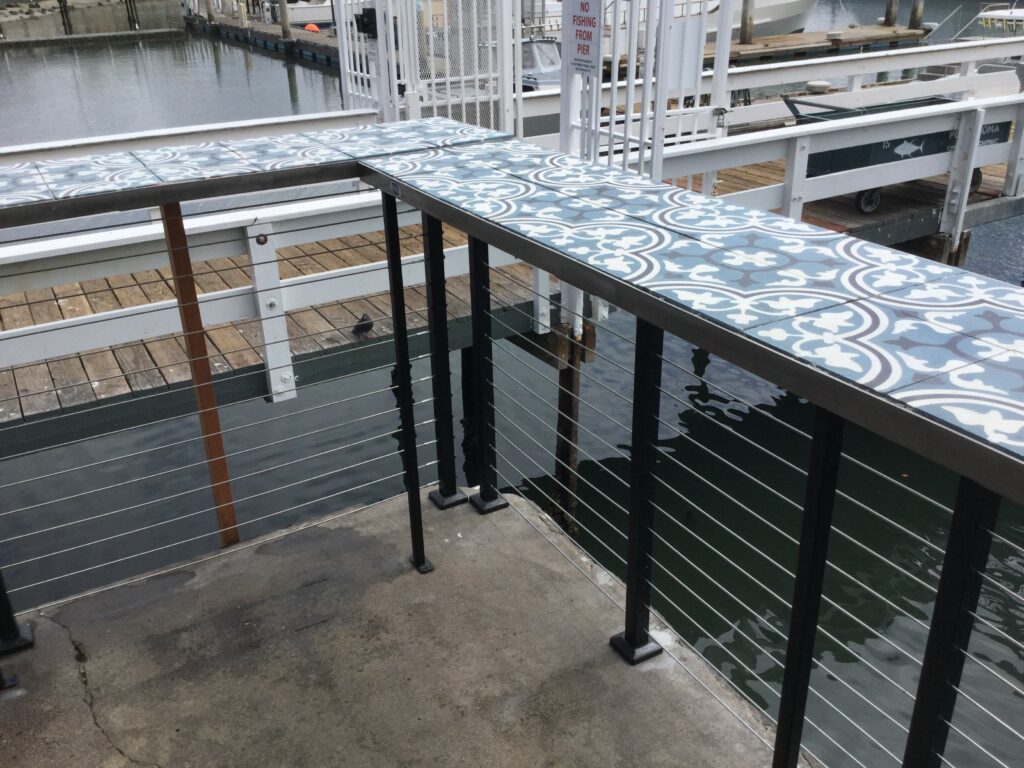 Combine Wood Materials
Many cable railing frames are made completely from wood or wood and composite material. Mixing these materials and changing up colors, sizes and textures can change the ordinary into extraordinary. There are limitations regarding minimum sizes of product used, but the limitations are generally uniform between manufactures. Design your frame to meet manufacturer specifications and install cable with a user-friendly hardware set like RailEasy™.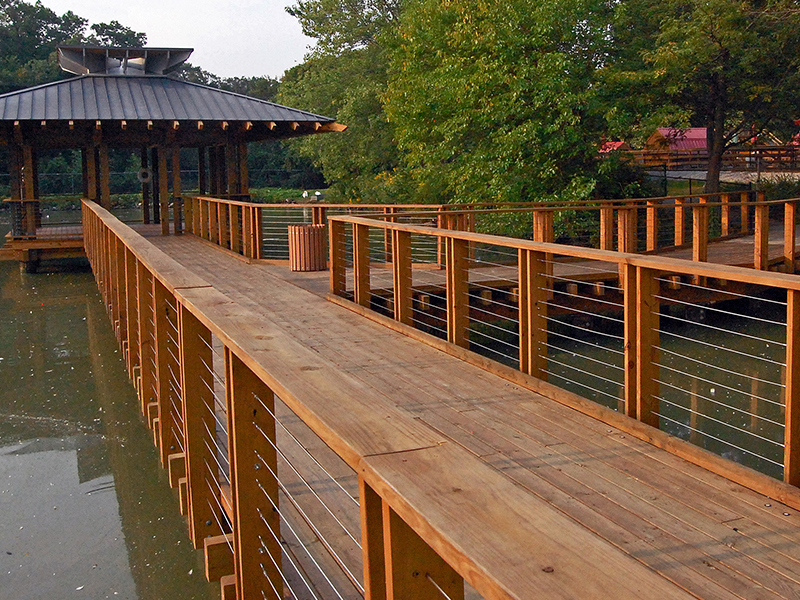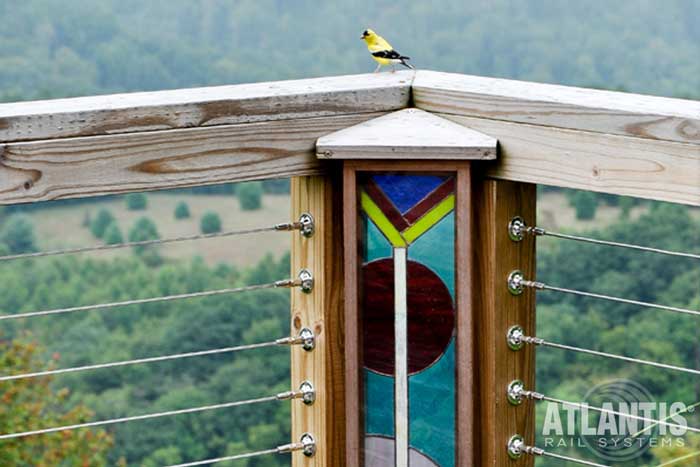 Combine Metals or Metal with Wood
Combining metal elements with different colors and textures will set your railing apart. Bare metal should only be used if it is grade 316L stainless steel or better. Combining coated metal with stainless steel tube like the NOVA Nautilus provides ultimate strength and a unique design.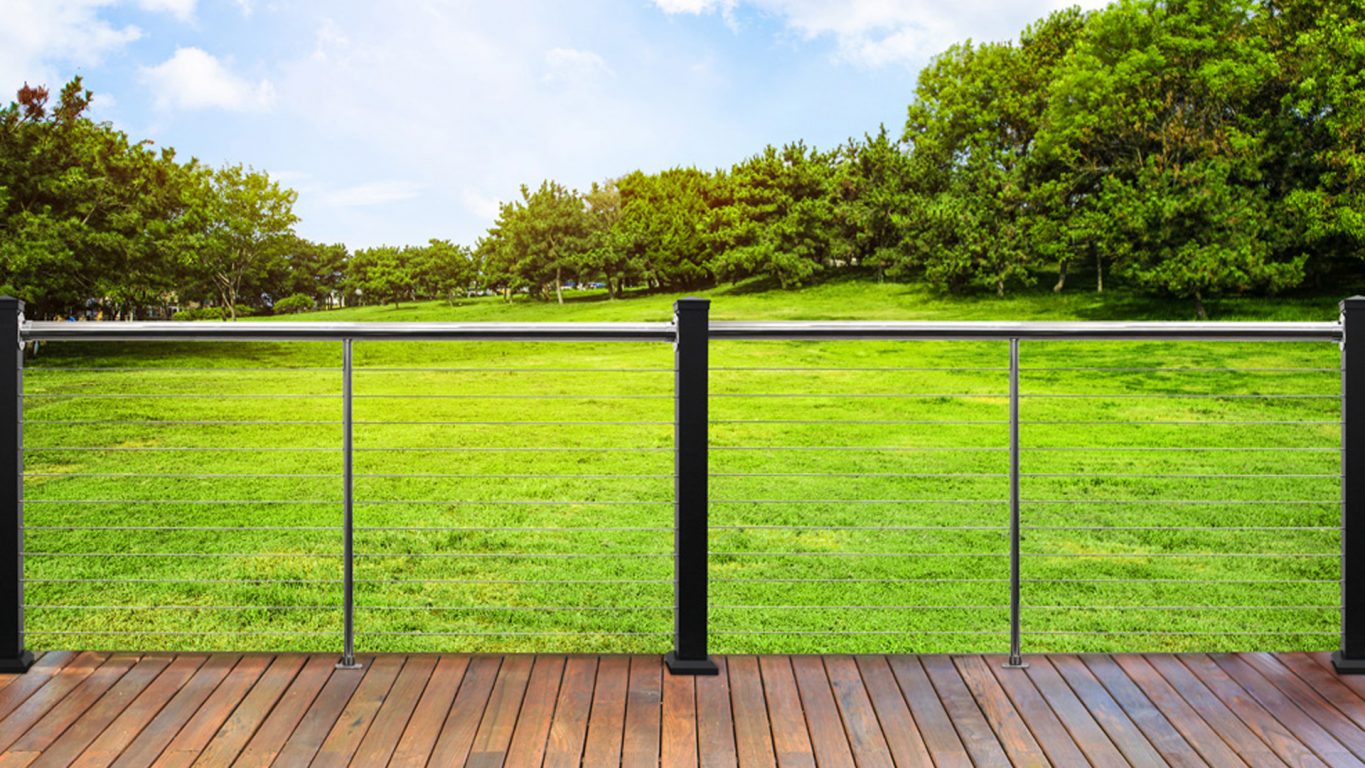 Combining 316L stainless steel railing with wood posts are about as simplified as a cable railing can be. The Nautilus Cable Railing System provides a sturdy top rail between your wood posts that can be sleeved with vinyl or composite or use more attractive wood with a stained finish. This concept is ideal for situations where you hope to reuse wood or have unique shapes and spaces to accommodate.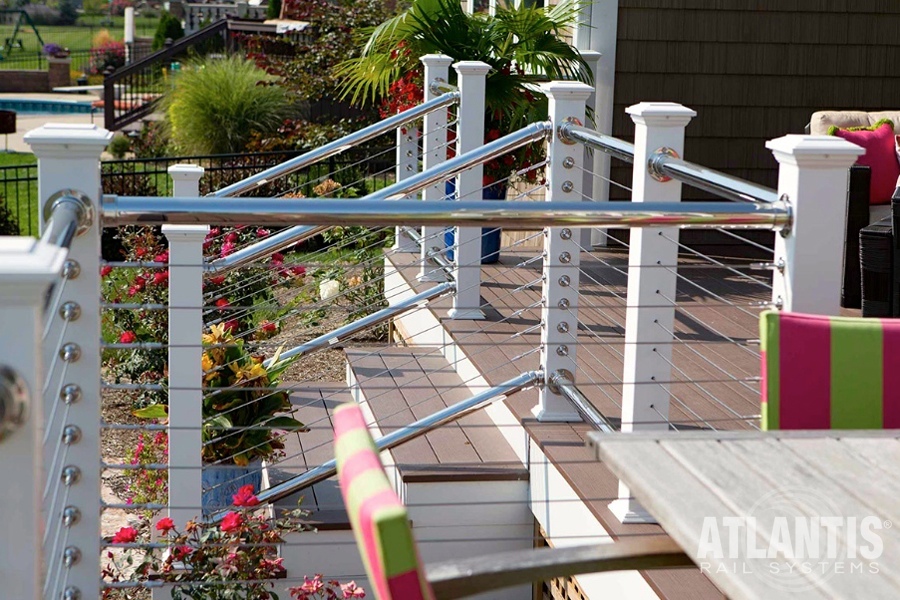 Atlantis Rail Systems: The Leader in Cable Railing Systems
To learn more about beautiful and practical cable railing systems for your deck, stairs, and balconies, browse the Atlantis Rail Systems website. This Plymouth, MA-based company offers many unique, easy-to-install configurations complete with all necessary hardware to ensure a safe and code-compliant railing system.
For more information on planning cable railings for decks, contact the railing experts at Atlantis Rail Systems at 1-800-541-6829 or by completing the Contact Us Form.